Why Lease The BMW M3 Convertible?
The BMW M3 Convertible is a favourite amongst car enthusiasts. It boasts muscular styling that is reflective of its powerful potential, superior build quality and an excellent level of comfort.
Inside, the BMW M3 Convertible is remarkably civilised and refined considering its raucous performance capabilities. All models are extremely well equipped and feature leather seats, automatic climate control and satellite navigation as standard. Practicality levels are acceptable, with this model featuring split folding rear seats and a generous boot capacity.
A six speed manual gear box is offered as standard, whilst a semi-automatic DCT transmission is available as an option.
BMW M3 Convertible: Key Features
• Comprehensive list of safety equipment;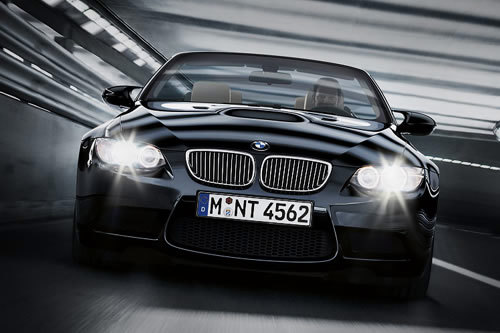 • Powerful performance credentials (achieves 0-62mph in just 5.3 seconds!);
• Bespoke interior design;
• Impressive build quality;
• Supreme driving experience.
Power & Performance
The M3 Convertible is powered by a V8 petrol engines which packs out plenty of punch and achieves the benchmark sprint in just 5.3 seconds. Acceleration is impressively strong and gear transitions are short and slick, ensuring that you get the most out of your drive.
All cars in the M3 range handle fantastically, and the convertible is no exception. With well weighted steering, a superbly balanced chassis and minimal body roll around corners, the M3 Convertible is a sublime drive. Rear wheel drive ensures an exhilarating experience without compromising on grip – which feels almost limitless on dry roads.
Leasing vs Buying
Leasing a brand new car is a great alternative to buying one – with a low initial payment, fixed monthly instalments and flexible contract terms. Nationwide Vehicle Contracts offer a huge range of vehicles at extremely competitive lease rates – all are provided with inclusive road tax and breakdown recovery.