Dropside Tipper Van Leasing and Contract Hire
What do you get when you cross a pickup truck with a lorry? A dropside tipper – the stalwart of the British construction agency. Because we're so keen to support British builders, we've made available a versatile range of dropside tippers for monthly leasing from Nationwide Vehicle Contracts. These vehicles are ideal for those whose business might involve materials far too bulky to ever fit in a van of any size.

You'll be surprised at just how affordable our range works out to be. From just £234.95 + VAT per month, you can lease the ever-dependable Toyota Dyna Dropside. Meanwhile, at the top of the range is the fantastic Citroen Relay Tipper. With its elegantly moulded chassis, it affords a level of style and comfort you might not expect from a commercial vehicle – and it can be yours from as little as £319.95 + VAT per month.

But it's the Nissan Cabstar Dropside which gets our recommendation. Available for monthly leasing from just £249.95 + VAT per month, it offers all the power, performance and reliability you can expect from such a quality manufacturer.

In addition, we offer full UK warranties with included breakdown assistance, flexible payment plans on all van leasing and mileage agreements that can be adjusted to your needs.
Nationwide's Top 5 NEW
Dropside Tipper Van
Nationwide Recommends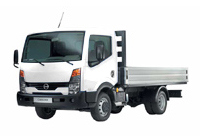 From £257.95 plus VAT per month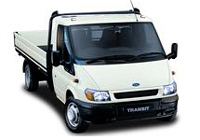 From £259.95 plus VAT per month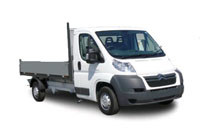 From £260.95 plus VAT per month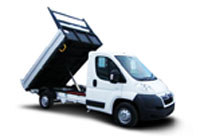 From £262.95 plus VAT per month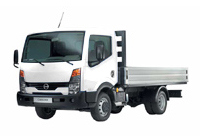 From £282.95 plus VAT per month
Search by Vehicle Type
Whether you know what car you want or you're exploring various options, our vehicle selector will guide you through the models available by category.