Why Lease The Mercedes GL Class?
Combining on road luxury and refinement with outstanding off road capability, the Mercedes GL Class is a popular lease choice for those seeking a 4x4 that performs well regardless of its surroundings. Thanks to a bold head-on design, the Mercedes GL Class exudes energy and power resulting in a confident road presence that is sure to turn heads.
Inside, the ergonomically designed cabin unites exquisite materials with generous dimensions. With an impressive luggage capacity and plenty of passenger space, it is perfect for those with families who want a little extra.
The Mercedes GL Class is available with 7G-Tronic Plus automatic transmission as standard, ensuring a superior driving experience.
Mercedes GL Class Key Features
• Highly versatile: great off road an on road;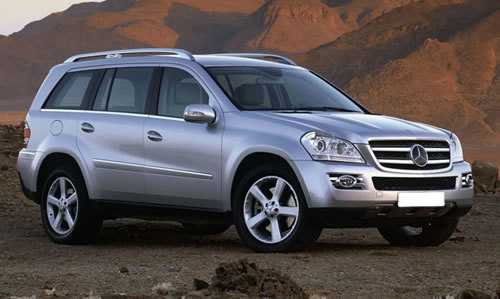 • Economical to run;
• Unique design;
• High build quality;
• Optimum safety
Power & Performance
Without compromise on performance, you can choose between three economical engines – each of which incorporates a number of energy-saving measures.
The GL Class delivers a flawless ride regardless of road surface thanks to an innovative AirMATIC suspension system that works in tandem with the vehicle's advanced chassis design to maintain a constant ride height.
A Direct Steering variable power assistance system makes manoeuvring the GL Class around city streets easier than ever before; whilst always providing precise handling on winding country roads and good straight-line stability for high-speed motorway driving.
Leasing vs Buying
There are many advantages to leasing a car over buying one. These include: a low initial payment, fixed monthly payments and flexible mileage terms. Nationwide offer a huge range of vehicles at competitively priced lease rates and all come with inclusive road tax and free of charge breakdown recovery.