Why Lease The Mercedes M Class?
The Mercedes M Class has recently been subject to improvements that have raised the bar in the premium SUV segment. The new M Class boasts substantial proportions and distinctive body styling – making it the most imposing and striking to date.
Inside, specification levels are extremely attractiuve and build quality is fantastic. High quality materials combine with clean, contemporary sports styling to create an air of sophistication and optimum comfort levels. Practicality is high, since the M-Class boasts the largest load capacity amongst vehicles in its class.
This model is available with 7-speed semi-automatic transmission.
Mercedes M Class Key Features
• Distinctive body styling;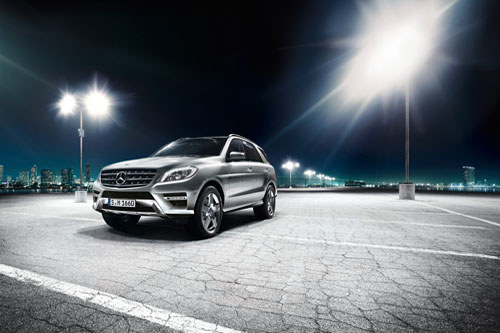 • Huge load capacity;
• Confident road presence;
• High build quality
Power & Performance
The Mercedes M Class triumphs despite features we've come to consider contradictory – seldom do the words '4x4' and 'high fuel efficiency' appear side by side.
BlueTec technology incorporates features such as 'stop/start' as standard, minimising emissions and lowering fuel consumption.
Leasing vs Buying
Leasing is a great alternative to buying a brand new car with low initial payments, fixed monthly instalments and flexible mileage terms. Nationwide offer competitively priced 2, 3 and 4 year lease contracts on a wide range of vehicles – all of which are offered inclusive of road tax and breakdown recovery.