Why Lease The Volkswagen Polo 3 Door?
The 3-door Volkswagen Polo more than lives up to its supermini title: Despite its small size, this car is tough, robust and reliable, having achieved a well-deserved 5-star Euro NCAP rating.
All Polo models, from S right through to GTI, are available in 3-door configurations. And with a corresponding choice of up to eight engines depending on the model, there's bound to be a Volkswagen Polo out there with your name on it!
Volkswagen Polo 3 Door Key Features
• Powerful and reliable despite its small size;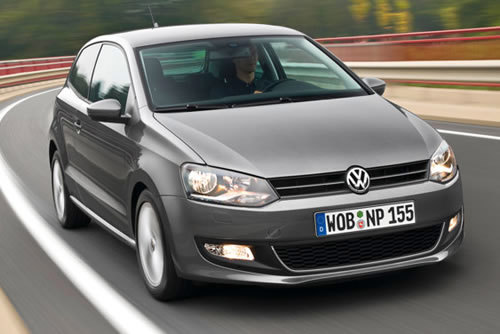 • 5 Star Euro NCAP rating;
• Choice of seven models and eight engines;
• Drive and safety-enhancing technology;
• Inexpensive yet versatile


Power & Performance
The 3-Door Volkswagen Polo is available with eight possible engines depending on the model.
At entry level is the sprightly and compact 1.2 petrol engine which is capable of either 60 or 70PS. The next step up is the 1.4 Petrol 85PS, but things really start to get exciting with the range of advanced TSI and TDI engines.
Available with the Polo GTI model, the 1.4 TSI 180PS is the most powerful of the bunch, but the best all-rounder would have to be the BlueMotion 1.2 TDI 75PS.
BlueMotion Technology includes such systems as automatic start/stop and brake energy recuperation. With harmful emissions and fuel consumption reduced, you'll be surprised at how clean and quiet a diesel engine can be.
Transmission is 5-speed or 6-speed manual, but with some engine configurations its possible to enjoy the best of both worlds. 7 speed auto DSG transmission combines the sporty responsiveness of manual with the ease and convenience of automatic.
Leasing vs Buying
There are many benefits to leasing the Volkswagen Polo 3-door, including fixed monthly payments, lower initial deposit, flexible contract duration and mileage terms, as well as inclusive road tax and breakdown recovery. Nationwide Vehicle Contracts has some fantastic car leasing offers available on the Volkswagen Polo 3-door at competitive UK car lease prices.