Brake's Road Safety Awards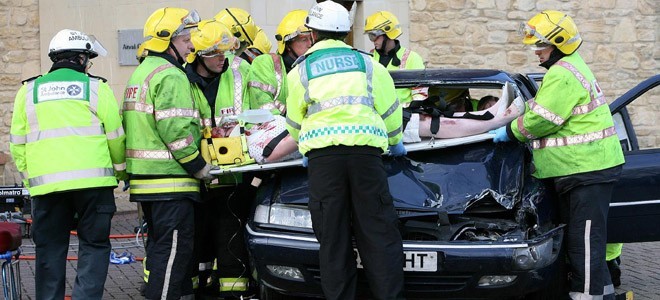 RESPECT FOR BEREAVED FAMILIES
Each year, road safety charity Brake present awards for road safety, and this year the 'Road Safety Campaigner of the Year' award was given to the family of a 14 year¬old girl killed by a drug driver. Since the death of Lillian Groves in June 2010, the family have been pursuing a campaign to make roads safer and prevent further tragedies by campaigning for Lillian's Law.
Natasha Groves, Lillian's mum, said: "Lillian was a wonderful young woman who did not deserve to die. She lit up rooms and gave warmth to everyone she met. A child being so suddenly killed, in such a needless and destructive way, is something that tears a hole in the heart of your family; it creates a shadow over your home you can't get away from. But as a family, we felt we couldn't be defeated; we needed to do something to prevent others suffering the way we have. We could see the law needed to be changed, and roadside testing introduced, to stamp out the menace of drug driving. So we fought hard for Lillian's Law, and were delighted to get the government's commitment.
"Nothing will ever make up for the travesty of Lillian being stolen from us, but it does help to know that in the future, Lillian's Law will help to save others from death or injury at the hands of drug drivers. We are really pleased to have the campaign recognised by Brake, who have been fighting for a drug driving law for many years, and supported us throughout to help make it happen."
Lillian Groves was killed outside her home in Surrey by John Page, who had been smoking cannabis. He was convicted of causing her death by careless driving and sentenced to just eight months in jail, then reduced to four months in return for an early plea. He was released after just eight weeks.
The Groves family created a petition calling for both a new law making it a specific offence to drive on any amount of illegal drugs and roadside drug screening equipment so police can conduct widespread testing. Many readers of this blog may consider that this is already an offence, but it's not – mainly because of wording only: it is only an offence to drive while impaired by drugs, making prosecuting drug drivers difficult because it has to be proved that the drugs impaired the driving. Backed by local newspaper the Croydon Advertiser and local MP Gavin Barwell, the Groves met with then road safety Minister Mike Penning, and PM David Cameron to push for changes in the law before appearing on The One Show, Lorraine and BBC Breakfast to raise further awareness.
And then in May 2012, the government announced it will pass a new law making it an offence to drive under the influence of drugs in England, Scotland and Wales, with guilty law-breakers facing up to six months in jail, a maximum fine of £5,000 and an automatic driving ban of 12 months. The government is now expected to have passed the law and type approved devices to screen for controlled drugs at the roadside by summer 2014. The bill to introduce the new laws recently went back to the House of Commons for a second reading and is expected to made law in June 2014.
Julie Townsend, deputy chief executive, Brake, the road safety charity, said: "The Groves family can feel very proud of what they have achieved in memory of their loved one Lillian. They took their campaign to the very top, pushing their message through national media, and then meeting the Prime Minister, achieving a firm commitment from government. Great progress is now being made on developing the details of this important new drug driving law and a roadside testing regime, and we are confident that when passed, it will be a critical stride forward in ending this deadly menace. The Groves have been instrumental in affecting this change. Speaking out after a sudden and utterly devastating bereavement, and pushing a campaign through, takes incredible strength. We are delighted to be able to give this award to such a strong and determined family, who very much deserve it."
Another award went to Otley resident Tony Davison to recognise the fact that he has worked non-stop for almost 10 years to raise awareness about road safety, following the death of his son, Adrian, age just 18, in a road crash in 2002. He has worked with Brake to present at many workshops around the country – but mainly in his local area – spreading life-saving education as widely as possible. His presentations, often to hundreds of teenagers, include a powerful retelling of his experience of tragically losing Adrian, killed as a passenger along with his best friend at the wheel.
Tony received his award, sponsored by Direct Line and Brake, at a Houses of Parliament ceremony, and said: "I am honoured to receive this award, and very glad that over the years I've had the opportunity to be able to reach out to young people and make a difference, working alongside Brake and local agencies. Nothing can ever put right the loss of my son, but helping other young people to be safe on roads is so critical, and it's all made worth it to hear the response of the young people I work with. I'm proud to have been able to do this in Adrian's memory."
Julie Townsend, deputy chief executive at Brake, the road safety charity, said: "Tony is an inspirational volunteer who has dedicated himself to working with young people to spread life-saving awareness. He is a fantastic advocate and an absolute star. We are delighted to give him this award, which he more than deserves."