British F1 Stars of The Future?

SKY SPORTS PUTS THE CAMERAS ON THE NEXT GENERATION
The Motor Sports Association, the governing body of UK motor sport, is already grooming the future talent of Great Britain via its MSA Academy and Team UK Programmes, in the hope of adding to the 10 F1 World Champions, That's 7 more than second-place Brazil and Finland who have three champions apiece.
Sunday's British Grand Prix will, in all likelihood, see no fewer than four homegrown drivers lining up on the Silverstone grid, and thanks to the MSA, there are others following very closely in their footsteps – or should that be tyretracks?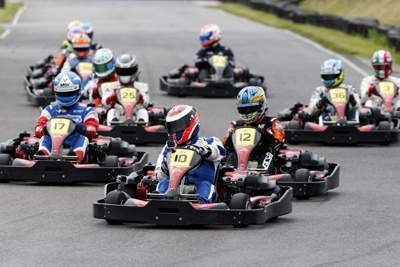 So the MSA organised a special karting event in front of the Sky Sports F1 cameras at the Daytona Sandown Park karting venue in Surrey and included all 12 British drivers currently competing in GP2 and GP3, the series widely recognised as the final two stepping stones into Formula One stardom, and on the support bill for the Grand Prix itself on Sunday.
Representing British interest in GP2 were Sam Bird, James Calado, Jon Lancaster, Jolyon Palmer and Adrian Quaffe-Hobbs with Ryan Cullen, Jack Harvey, Melville McKee, Josh Webster, Lewis Williamson, Nick Yelloly and Dino Zamparelli in the frame for GP3, the arena in which they are all already making names for themselves.
And joining the GP2 and GP3 competitors were ten members of the MSA Academy, all of them well up there when it comes to competitions and all in the process of graduating through the ranks in junior single-seater formulae and karting. Jack Barlow, Ben Barnicoat, Ricky Collard, Jake Dalton, Sennan Fielding, Jordan King, Seb Morris, Matt Parry, Charlie Roberston and Chris Middlehurst, if the MSA are to be believed – and who would doubt them – to have the potential to be stars of tomorrow.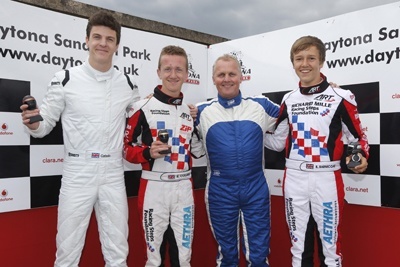 And this was proved to be right on the button as Rick Collard and Ben Barnicoat were the eventual winners of the special karting event with GP2 race winner James Calado squeezing on to the final podium at the presentation ceremony. With the MSA teenagers training most days in karts this was really no surprise, but it was a great day of fun and endeavour with no quarters asked for or given.
"While it's all been a bit of fun at karting here at Daytona it's also a great chance for Sky to give a well-deserved name check to the very best of British young talent," explained former F1 winner Johnny Herbert who was fronting the filming for Sky Sports F1. "In this day and age getting your name out there is an ever-increasingly important part of a modern racing driver's life. It's also vital for us all to help and promote our young drivers. This country is seen around the world as the home of motor sport and that's something we should strive to protect. Schemes such as the MSA Academy are playing an important role in achieving this and it's great that Sky is keen to lend its support, too."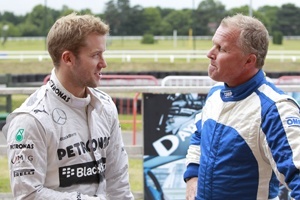 Overseeing the aspiring young prospects at Sandown Park was MSA Academy performance consultant David Brabham – like Johnny Herbert a former F1 driver and Le Mans winner – and he was delighted with not only the performance of his young starlets but with the day itself. "Karting at all levels is brilliant. You learn race craft and how to drive quickly and consistently… all the things you need when you get into bigger single-seaters. This event, though, is all about generating some publicity. The more exposure these guys get the easier it is going to be for them to sell themselves, that's why it's brilliant that Sky is here today supporting this event and Johnny is here sharing his experiences, too."
So; who does David Brabham tip as his 'one to look out for!' Sadly, he was unwilling to put the onus on any of his charges and point out this country's next World Champion, but he is confident that some of those on show at the race day would make it all the way to the top. "There are a lot of very good drivers here. It's not that easy to get into F1 but if they keep winning races they will be noticed and have a career.
"The Academy is designed to highlight those crucial areas of performance on which all young drivers need to work thus ensuring they have the right skills should opportunities present themselves. In many ways motor racing is a little bit behind other sports in this area but the MSA has been very bold in moving forwards and making these innovations as, in the future, that's the direction in which all sports are moving."
Look out for the 'Young Guns' feature filmed at Daytona Sandown Park on Sky Sports F1.