A New Car Vuhl Of Surprises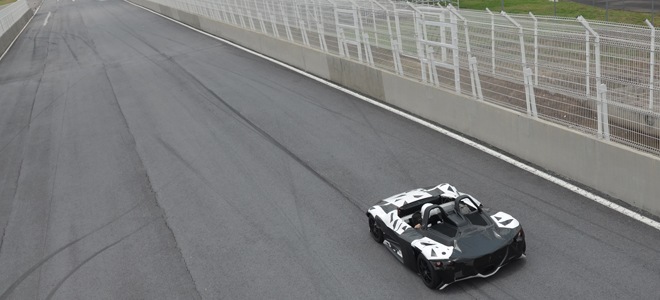 MICHELIN SUPPORTS THE VUHL 05 SUPERCAR GLOBAL LAUNCH AT GOODWOOD FESTIVAL OF SPEED 2013
The VUHL 05 arrives in the UK next month, in time for its world debut at The Goodwood Festival of Speed, where it will be equipped with tyres from a company that VUHL have entered into a technical support arrangement with – Michelin.
The VUHL 05 is an all-new road-legal lightweight supercar that will be made in Canada under the guidance of Adman Leku in Mexico City and "embodies the ultimate in automotive technology from around the world, with handling optimised in the UK, and further testing and development taking place with assistance from Michelin in the U.S. and Europe, later this year."
VUHL Automotive director, Iker Echeverria, said: "We are so pleased to add Michelin to our inventory of supporting companies, and look forward to the results of our testing with a variety of the brand's renowned tyres at their facilities in Europe and the U.S later this year. We will take part in the supercar run as part of the 'First Glance' class at Goodwood, and look forward to appearing on the stand at the Michelin Supercar Paddock amongst many of our heroes from the world of high performance cars and motorsport."
VUHL is an acronym for Vehicles of Ultra High-performance and Lightweight and is the brainchild of Mexico City-based brothers Iker and Guillermo Echeverria, and is backed by not only a number of blue-chip companies but also the Mexican government, and has ties in with multi-national companies such as Ford, Multimatic and now Michelin.
So what does this supercar that has been "precision engineered for the track and endowed with exhilarating performance for both the road and the circuit" look like? All will be revealed at Goodwood so in the meantime we will have to do with these images of the car being tested at a location so secret that we still don't know where it is.
But I am guessing that the real thing in early July is going to be something special.