Is Your Car Worth The Scrap Of Paper Your Insurance Policy Is Written On?
Your car may be old, but it's reliable, and from a time when cars were built to last – a time not so long ago. And it may have a letter at the start of the registration plate but that doesn't mean that it is ready for the scrapheap.
Not according to some insurers if a recent article in Guardian Money is to be believed.
They highlighted the case of a lady called Lesley Hall who had a small accident in her L-Reg Toyota Corolla in which her side light was broken. She claimed on her insurance, held with French insurers Covéa, whose engineer decided that it wasn't worth repairing and told Lesley Hall that they would send her a cheque for £40 – to cover the full cost of the car as a write-off.
"I know it is not worth a lot, but the money they offered would not even buy a new tyre" said Lesley, who was rightly insulted by the offer. "I have been driving for over 40 years and have never claimed from my car insurers and have a nine-year no-claim bonus. I ran into a car door, and although I only broke a side light on my car, I had to put in a claim for the other car. I did not realise at the time that I did not need to claim for my damage."
The engineer sent to assess the claim valued the car at just £312, taking into consideration all the other accumulated bumps and scratches on the car that Lesley had collected over the years as part of wear and tear. And although the repair costs of fixing a sidelight were never going to exceed her £200 excess, no one at the company pointed this out.
"My car, although old, has always been regularly serviced and has an MoT until next February," she says. "I've had it 12 years and it has never let me down. I know that it is not worth a lot, but it all seems rather unfair."
Following the Guardian's intervention, Covéa substantially upped its offer to £533, after a reduced £100 excess has been deducted, but the whole issue not only shows up just how little consumers know about the write-off procedure and their rights if they are on the receiving end of the process, but also the collapse in the value of older cars, which means that cars with any kind of damage are increasingly being written off.
How insurers assess your car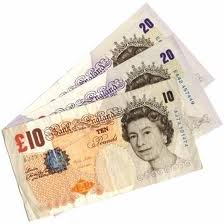 As a matter of course, insurers tend to write off a car if the cost of the repairs is as low as 60% of its deemed value, with cars valued less than £5,000 considered to be "beyond economical repair if the costs exceed £3,000."
They use 4 categories of car insurance write-off from A-D to rank seriousness of accident damage with A & B containing damage so serious that it would be detrimental to everybody to put them back on the road, and C & D considered "economic write-offs" – where repairs to damage are costly but achievable in making the vehicle driveable.
According to the Association of British Insurers, they say that most insurers will usually listen to customers who want their car back on the road rather than get a different one, and will adjust the payout to reflect that but will reduce the final amount that you will get by deducting the car's scrap value from the payout.
And added to this, all category C write-offs are obliged to inform the DVLA and then a Vehicle Identity Check marker is put on the file. This means that if you want to carry on using the car, you need to have it checked in a test to establish the vehicle's identity and clear the marker; and that test costs £41. Category D cars don't need the test, and there are plenty of C & D cars being driven around today.
A lot of people who enter into disputes with insurers consider that the value of the car is too low – and often they are right because insurers – as we all do given the opportunity – will try to get away with paying as little as they can by offering the lowest figure they think they can get away with. Obviously you don't have to accept it, especially if you can prove that cars in your area in the same condition and mileage are making more – and if you can back it up with things like proof of an expensive service history, plus recent tyres, new tax disc etc, do so.
Arguments will go back and forth, but if you find that you are getting nowhere with it all and that you are unhappy with the outcome of the claim, take the case to the Financial Ombudsman Service, where you should be given a sympathetic hearing.
Sadly it is all part of cost-cutting and financial restraint being put upon all businesses across the globe, and insurers aren't doing THAT much to enhance what little reputation they have. But it is understandable; and no! I don't work for an insurer. I just know what we would all do in the same circumstance.