CARELESS DRIVERS FACE THE FIXED PENALTIES MUSIC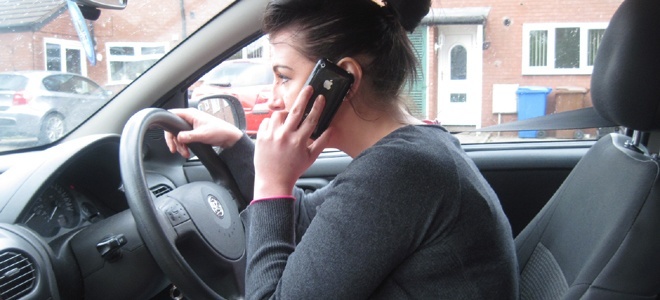 New measures to stop careless drivers putting other road users at risk with their behaviour have been introduced by Road Safety Minister Stephen Hammond. Police will be given the power to issue fixed penalty notices to punish the offence which it is hoped will give them more freedom to deal with those instances of careless driving that are deemed to be less serious than others as well as giving the law officers a chance to offer educational training instead of the dreaded penalty points and avoiding court action that uses up expensive and valuable resources.
Stephen Hammond said: "Careless drivers are a menace and their negligence puts innocent people's lives at risk. That is why we are making it easier for the police to tackle problem drivers by allowing them to immediately issue a fixed penalty notice rather than needing to take every offender to court. We are also increasing penalties for a range of driving offences to a level which reflects their seriousness and which will ensure that they are consistent with other similar penalty offences."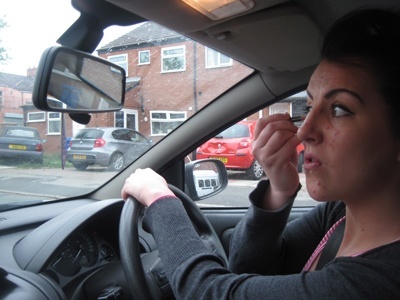 The police fixed penalties will include a couple of offences that drivers may not realise fall under the careless driving banner - tailgating and hogging the middle lane especially – and it is these that the redtops and other media outlets are concentrating on, drawing attention away from the fact that many existing motoring offences – such as not wearing a seatbelt and using a mobile phone whilst driving – are having their fines increased to £100.
Edmund King, President of the AA said: "This epidemic of hand held mobile phone use while driving has already cost lives and our members have demanded action. An increase in the standard motoring fixed penalty fine will help deter those who commit motoring offences including mobile phone use. AA members broadly support an increase in the level of the fixed penalty. Our members also fully support educational training as an alternative to penalty points. We are also pleased to see that at long last new powers and fines will be given to the police to tackle the top three pet hates of drivers – tailgaters, mobile phone abusers and middle lane hogs."
There are no changes to penalty levels for parking offences, and the careless driving fixed penalty of £100 with come with the added 'bonus' of 3 points on the driver's licence with the most serious examples still going to court with the prospect of higher penalties.
It should be noted that many of these motoring offences have had the same fixed penalty level since 2000 and have been introduced following extensive public consultation with road safety groups and police forces.
The Government hopes that these rises will come into effect in July and, according to Chief Constable Suzette Davenport, the ACPO lead on roads policing, the police will have no problem in implementing the changes: "The new penalties are absolutely necessary to deal with drivers who are putting people's lives at risk and police will not hesitate to enforce them. These measures should also act as a reminder to careless drivers that their behaviour will not be tolerated. The vast majority of drivers are law abiding, but some are still not getting the message. We said we would get tougher on those who make our roads dangerous, and that is exactly what we have done."
Naturally, road safety and motoring organisations were quick to express their mainly positive opinions.
Institute of Advanced Motorists director of policy and research Neil Greig said: "This is a major change in traffic law enforcement and the IAM is concerned that issuing fixed penalty tickets for careless driving downplays the seriousness of the offence. Careless covers a wide range of poor to reckless driving behaviour that often merits further investigation. This could free up traffic police time and allow them to maintain a higher profile. But without traffic cops out on the road to enforce this new approach it will have little impact on road safety."
Kevin Clinton, head of road safety at RoSPA, whose organisation supported the proposals in the consultation, had some questions as to how 'careless driving' would be decided: "There is a certain amount of subjectivity in deciding what constitutes 'careless driving' and what is sufficiently minor and suitable for a fixed penalty and what is more serious, meriting prosecution in court. There must be as much consistency as possible in the use of this new power. Therefore, we hope to see a clear definition of the sorts of 'careless driving' that may result in a fixed penalty notice and the reasons why, publicised widely. Training for police officers in the use of this new power, and a robust monitoring system, will be needed to ensure consistency in the application of fixed penalties for careless driving."
But he did support the use of remedial driver training as an alternative to the fixed penalty notice.
"The increase in fines will boost the deterrent effect of the fixed penalty notices, and make paying to take the alternative option (when offered) of a remedial driver training course a more attractive option than simply paying the fine. This would provide an opportunity to help offending drivers to improve their driving and avoid repeating their offending. This would help to reduce road casualties."
The RoSPA's questioning regarding how careless driving would be defined was also raised by the Freight Transport Association (FTA) who also suggested that the Government needs to issue clear, transparent guidance to police forces in identifying the offence.
Malcolm Bingham, Head of Policy for Roads at the FTA argued: "The review of fixed penalty levels was long overdue and we believe that the new levels will better reflect the severity of the offences covered.  It is important that fines provide a real deterrent to illegal behaviour and encourage greater compliance with road safety laws which are in place to ensure the wellbeing of all road users. "While calculating inflation over a 12 to 15 year period is a mathematical issue it becomes difficult to convince the public the large increases are in line with inflation. We therefore would support a better system of review of penalties say on a 2 yearly basis."
And Julie Townsend, deputy chief executive of the road safety charity Brake, said: "We welcome the introduction of on-the-spot fines for careless driving, to make it easier for police to catch and prosecute risky law-breaking drivers. We are also pleased to see a much-needed rise in driving offence fines, but think this doesn't go far enough. It's crucial we encourage greater respect for laws on our roads, which are in place to protect people's lives, and higher fines can help achieve this. £100 is not enough to pose a strong deterrent to potentially life-threatening behaviour, like using a mobile at the wheel."
"We are also calling on government to stem worrying cut-backs in traffic policing levels. We believe traffic policing should be made a national policing priority, to ensure we have sufficient numbers of officers enforcing vital safety laws on our roads."
Maybe the Government can't really win on this one because you can't please everyone – especially those drivers that will find themselves 'victims' of the new careless driving interpretations when it comes in; so just to be sure that you know what you will be paying and for what, here's a list of those increases.
Motoring fixed penalties offences:
•    a non-endorsable (where the driver does not receive points on their licence) £30 fixed penalty notice will rise to £50
•    an endorsable (where points are given) £60 and non-endorsable fixed penalty notice will rise to £100
•    an endorsable £120 fixed penalty notice will rise to £200
•    the fixed penalty notice for driving with no insurance will rise from £200 to £300
Graduated fixed penalties (mainly for commercial goods and passenger carrying vehicles and including offences like drivers' hours and overloading) and financial deposits (for drivers without a satisfactory UK address):
•    a £30 non-endorsable fine will rise to £50
•    a £60 endorsable and non-endorsable fine will rise to £100
•    a £120 endorsable and non-endorsable fine will rise to £200
•    a £200 endorsable and non-endorsable fine will rise to £300