A Christmas Carol - Starring Toyota As Ebenezer Scrooge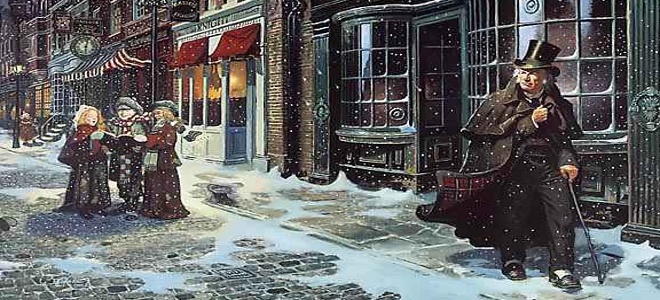 What The Dickens?
Suspend your disbelief for one moment and imagine a car manufacturer, and all it represents, to be a single person or entity. It doesn't matter what the entity looks like so long as they're capable of sleeping in a bed and pulling the covers right up to their neck, eyes wide with terror.
Got it? OK.
We're going to play a game. A Christmas Carol! But With Cars.
The Greatest Story Ever Told
I believe A Christmas Carol to be the greatest story ever told. Everybody's familiar with Dickens's festive masterpiece in which an old miser is visited by three spirits – the Ghosts of Christmas Past, Present and Future – each of whom are showing him certain things in an attempt to make him see the error of his ways.
I realise that by shoehorning car manufacturers into this narrative we're implying that they've somehow strayed from the path of righteousness. That is not necessarily the case, though. We're just having fun with causality here. Based on what has been and is, what could come next for these global initiatives?
We could write entire novellas about some brands, but by way of example, let us look at a manufacturer whose future might not be too difficult to imagine.
Toyota – The Cars of the Future?
With a spectral hand on the shoulder, The Ghost of Christmas Past shows Toyota the moment in 1937 when young Kiichiro Toyoda founded the company as a spinoff from his father's concern, Toyota Industries. Toyota will look, with tear-filled eyes, at its first ever passenger car – the Toyota AA. A grand parade of triumphs would follow – the Toyopet years; the 1957 entry into the American market with the Toyota Crown and the many triumphs of the 90s: The T100, the Camry Solara and, of course, the Prius.
The Ghost of Christmas Present might give Toyota a hard time over the October 2012 mass recall, which saw a record 7.43 million vehicles worldwide recalled due to faulty power window switches. This coming in the wake of around 10 million recalls between 2009 and 2011, The Ghost of Christmas Present would ask - "what's gone wrong, Toyota? What's gone wrong?"
However, The Ghost of Christmas Present would cut Toyota some slack when considering the Toyota Prius Plug-in Hybrid. Launched in Japan in January 2012, it stands as the second best selling plug-in hybrid in the world as of October 2012.
But it's the Ghost of Christmas Future who'd have the most fun with Toyota. Earlier this year, using a modified Toyota Prius, Google demonstrated a prototype driverless car. If introduced en masse, automatic cars would revolutionise motoring like it's never been revolutionised before. The Ghost of Christmas Future would show Toyota the future they helped to shape – a future in which every commute to work resembles Minority Report.
A Bright Future?
But how would Toyota feel about this? Cleaner, greener, safer motoring – but less interaction. Would they see this future as a mockery of everything they ever stood for? Would they ask if this is the Christmas that could be or the Christmas that will be?
Would they wake up the next morning all entangled in their covers and express eternal gratitude at having been given a second chance? Would they rush straight to the factory, take an axe to every automatic project going and gleefully return to their internal combustion engine roots?
Oh, I hope not. I quite like the idea of safe and efficient roads on which nobody ever dies.
But what do you think? What would other car manufacturers see when they look to the future? Would they like what they see? Is it too late to change?