Citroën Unveil the DS 5LS Luxury Saloon
What starts in China doesn't always stay just there.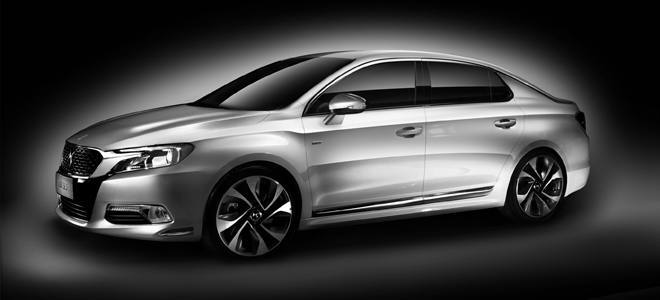 With the initial plans for Citroën to keep its latest revelation – the DS 5LS luxury saloon – as an 'only available in China' model, you may wonder why we are featuring it here. The reason is simple; if it is successful there, then Citroën have tentative plans to roll it out worldwide – and you could say that you read about it here first!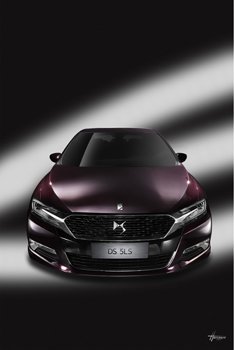 Having initially presented the DS 5Ls to the international press at the Carrousel du Louvre, one of Paris's most iconic landmarks, it is the second DS model to be produced at the Chinese Shenzhen plant and, according to Citroën, it "marks a further step in the development of the DS brand in this key market, as well as being a major factor in DS line's on-going international expansion." (There's the expansion clue.)
Like all others in the DS range, the DS 5LS is stylishly elegant and sophisticated with some extra additions to give it a bit of joie de vivre. In fact, just by looking at it, you can tell it's a little bit special.
The new front end – to be introduced soon to all DS models – is inspired by the Numero 9 and Wild Rubis concept cars, and features a prestigious, sculpted grille, named 'DS Wings', and boomerang-shaped Daytime Running Lights, to give the car a dynamic and distinctive look; something that is enhanced by the elegant silhouette of the understated profile and topped off with the subtle shark fin shape across the rear side panel that is a typical style feature of DS models.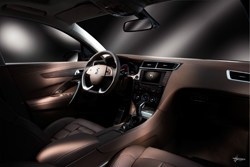 Inside the cabin of the DS 5LS you will find pure sophistication, with an emphasis on luxury materials such as metal, wood and leather. So not only will the driver enjoy the comfort of the massaging front seats, airliner-style headrests, rear seats inclined at a 29° angle, air ioniser and an advanced stereo system, but both driver and passenger can also enjoy their surroundings.
So, that's the look and feel dealt with. What about the drive?
That's made easier too, with keyless access and start, blind spot monitoring, front and rear parking sensors and a reversing camera helping to give the ultimate driving experience; something that is merely enhanced by the complete range of multimedia systems.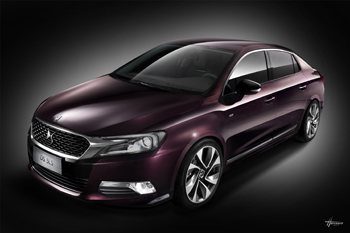 Power almost goes without saying as the DS 5LS features some of the very latest incorporates the latest under-the-bonnet technologies, including engines like the THP 160 and THP 200 with sequential direct injection, fed by a high-pressure pump, as well as Twin Scroll turbo compressors. Pair all this up with a six-speed automatic gearbox, these engines were just made to be in partnership with the DS 5LS.
Available in nine body colours, including Nocciola Brown, an original colour with subtle, shimmering highlights, the Citroën DS 5Ls is luxury saloon is looking to be a success as a standalone brand in China through a network of more than 50 DS Stores.
After that, who knows? But remember where you read it first!