New Audi Compact Crossover Revealed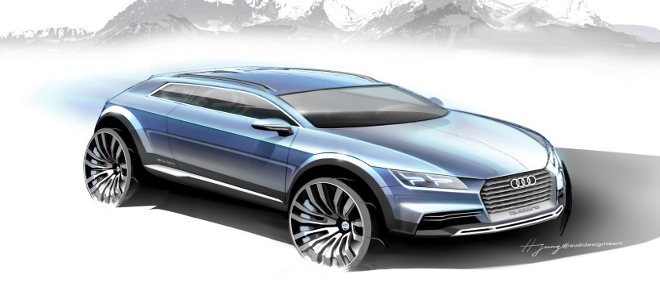 Endless Possibilities
Due to make its official debut at the North American International Auto Show (NAIAS) in Detroit in January 2014, Audi have revealed a new two-door compact sports crossover.
Intended to be "a car for all roads and tracks, for everyday driving and recreational use", the car combines a high ground clearance with precise lines, taut surfaces and an unmistakably sporting edge.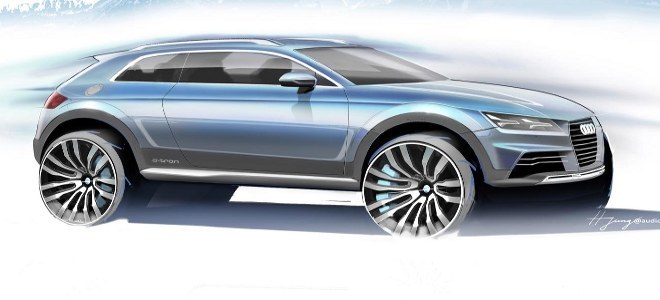 The New Audi Show Car
The new Audi show car combines a host of visual clues from various future models with a familiar Audi allroad concept and "Shooting Brake" body style.
It's 4.2 metres long and cuts a powerful presence, with its sculpted, clear style. Audi have designed the car to look as though the outer skin has been sculpted from a solid piece of metal. The rear calls to mind a coupe, whilst the short overhangs, low roofline and strong C Pillar add a distinctive sporting edge.
The Singleframe grille, 19" wheels and side tornado line complete the picture, creating the impression of pure energy and potential.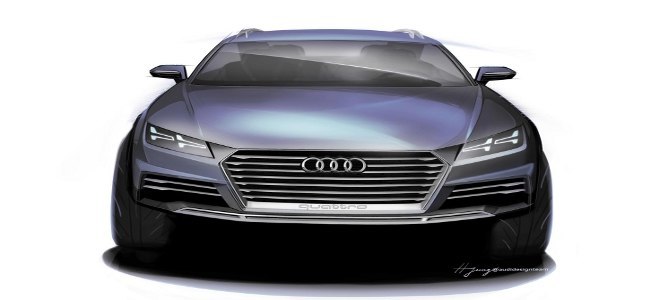 Form & Function
With their new show car, Audi want to communicate everything at a glance. Just by looking at it, they want it to be immediately obvious that not only can you expect speed, but also practicality. And through communicating those two apparently disparate qualities comes the overriding idea that this car offers, above all else, versatility.
Audi allroad visual elements, including aluminium underbody guards, underscore the offroad character, whilst the Singleframe grille ribs and the side air inlets are typical of e-tron models. But though it incorporates a multitude of design features, the new Audi show car nonetheless has a smooth, flowing, harmonious overall look and feel.
This new Audi compact sports show car is set to make its debut at the NAIAS in January, 2014, at which point all will certainly become clear.
Apart from anything else, a name would be nice, wouldn't it?
​