Dakar Rally Underway in Peru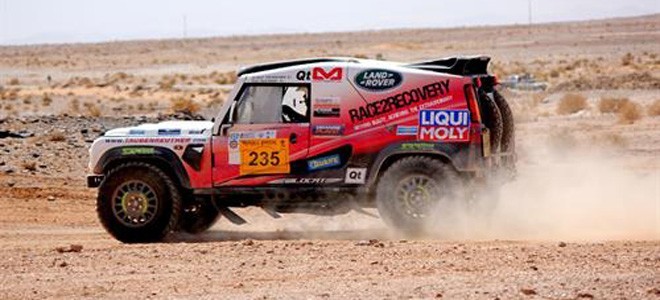 There is no better way to experience off-road racing than watching the Dakar Rally. An annual event that has been testing the endurance of drivers since 1978, this year's race in South America has already pushing drivers to the edge in an assortment of unique geographical locations. In order to appreciate just how amazing this competition truly is, let's jump into the challenges and see what the organizers have got planned for the days ahead.
Rally champions and amateur competitors from more than 50 nations prepare to take part in Dakar challenge on an assortment of vehicles ranging from motorcycles and quads to cars and trucks. Asked to do more than simply beat their competitors, these drivers will use their navigation skills to transverse long-distances where even the slightest mistake could spell disaster.
The director of Daker, Etienne Lavigne, said that the "Dakar will begin with an outstanding exploration of the Pacific coastline, with two forays over the Andes Cordillera and a demanding route through the majestic region of North-West Argentina." Continuing the traditional north-south journey of past years, the race will continue to "surprise and seduce" both driver and onlooker, capturing the automotive spirit of the sport.
The race began on January 5th in Lima, the epicenter of Peru's Spanish colonial past, where drivers had to race down a 250km stretch to Pirsco. From here they will have to transverse great sand dunes that have long been associated with Dakar, making it to Nazca and then to Arequipa ahead of their competitors.
Moving out of Peru to Chile, drivers will have to cope with an enormous changes in scenery on their 300km liaise journey from Arequipa to Arica. But the real challenge comes when they leave Arica to enter the Atacama desert where their bodies and minds will be put to the test for countless kilometers.
From here, the drivers will enter the final stages of the race in Argentina. Ascending from the Andres, the drivers will be be reaching altitudes of nearly 5,000 meters on top of Argentina's highest mountain pass, moving slowly towards San Miguel de Tucuman and Cordoba. Here the drivers are challenged by canyons and quick tracks all the way to La Rioja and than on to Fiambala and  Copiapo. During the last stages of the race to from Copiapo to La Serna the drivers will be met with special stages filled with 'cathedral' of dunes previously unseen, sprinting to Santiago to finish up the race.
With the race already in full swing, Dakar reports an enormous display of enthusiasm by hundreds of thousands of fans all across the world. While there is a great deal more to see in the days ahead, the race that embodies" the Latin spirit" has proven to be as successful as any year, showing us all what it is like to take our cars to the edge and back again.