Is It OK To Drink and Drive?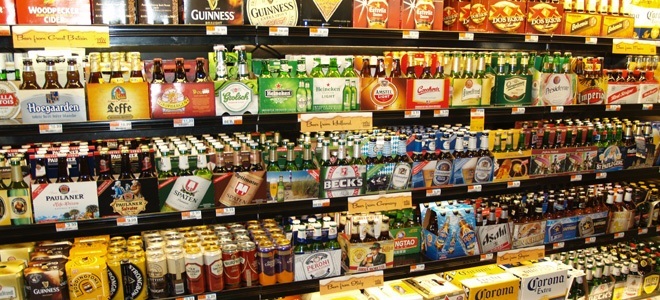 Err…No, it's not.
But over in Ireland an almighty row has broken out because independent councillor, Danny Healy-Rae, has argued that people living in rural areas should be given "permits" to allow them to drink and drive.
The reasoning behind this argument, says Mr Healy-Rae, is that since laws regarding drink-driving were made tighter in 2011, he believes that people in rural districts never ever visit pubs that used to be their community 'release' and have therefore become more lonely. Tugging at the heartstrings, he explained that "the only outlet they have is to take home a bottle of whiskey, and they're falling into depression, and suicide for some of them is the sad way out".
And not only did he argue this, and the fact that most of these 'lonesome rustics' make their way to and from the pub on "very minor roads, often on tractors, with very little traffic, and they have never killed anyone", but this plan was approved by Kerry County Council by five votes to three, and is now before the Minister of Justice. His argument that these drivers should be treated differently from other drivers and be allowed by the Gardai (the Irish police) to drive home from a pub "after having two or three drinks, on little used roads, driving on very low speeds" managed to sway the 8 councillors that remained at the end of a long meeting with 12 members absent. Labour councillors are allegedly incensed and incredulous that it actually got passed, especially as a number of councillors, who approved the measure, including Mr Healy-Rae, are pub owners.
Speaking about these older drivers, Mr Healy-Rae said: "All the wisdom and all the wit and all the culture that they had, the music and the singing, that's all being lost to the younger generation because these older people might as well be living in Japan and Jerusalem.  I see the merit in having a stricter rule of law for when there's a massive volume of traffic. But on the roads I'm talking about, you couldn't do any more than 20 or 30 miles per hour and it's not a big deal."
It's all down to the Irish justice department to look at the plans and approve them, but with road safety campaigners branding the idea "unthinkable" and the Mayor of Kerry, Terry O'Brien, calling it "incredibly dangerous," there is little chance of the plan being approved.
And no…It's not April 1st.