The Most Expensive Drink You Could Ever Have

DRINK DRIVE AND LOSE YOUR CAR
Another summer; another drink-drive campaign launched by The Department for Transport as part of their THINK! Campaign.
This latest campaign, backed up by radio adverts, pub posters and an online film, looks at the effects that a conviction for drink-driving would have on someone found guilty of the offence. It follows the revealing of figures from a survey commissioned by the AA that looked at just how much people rely on their vehicles for everyday interaction and living.
Some of the figures shown below are very telling indeed; more so about people themselves and the reliance that we have on personal motors.
31% of motorists say that they are at their happiest when behind the wheel

32% say that they rely on their car to maintain friendships

76% of 18 to 24 year olds would find it difficult to see friends and do the things they love without a car; and 88% would be devastated if they could not drive

16% of drivers questioned rated having a car as the best thing in their lives with the figure rising to 27% among 18 to 24 year olds.

3% of 18 to 24 year olds said that their car contributes more to their quality of life than their relationship or marriage, their friends, their family and their home; 2% of 25 to 34 year olds felt the same way.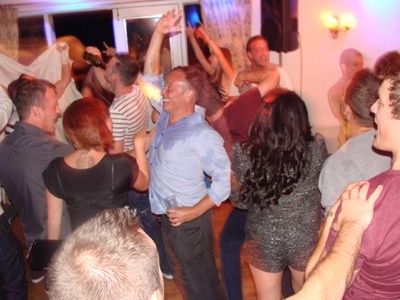 Commenting on these figures from the survey carried out by Populus at his organisation's request, AA president, Edmund King, AA president said: "[The research] shows that one third of drivers are happiest behind the wheel of a car, whilst one third rely on their car to maintain their relationships. It's not just freedom of the road drivers lose by drink-driving – it's freedom, full-stop. Even if drink driving doesn't end in a crash, it is likely to lead to a separation from the car for at least 12 months if caught. If you are going to drive, don't drink and if you are going to drink, don't drive."
Previous campaigns have featured heavily on the effects that drink-driving have on other people – primarily the victims – but this one seems to have taken a step back into the hedonistic and egotistical days of the 80s and looked at the 'ME ME ME' effect that a drink-driving conviction can have on someone personally.
Road Safety Minister Stephen Hammond, launching the campaign, said: "Drink driving is a menace and drivers should be clear that if you get behind the wheel over the limit this summer, you will lose your licence, get a criminal record, and face a fine – you could even end up in jail.
"The findings of this poll are clear: drivers love their cars and a drink driving conviction would not only leave a massive hole in their pockets, it would leave a massive hole in their lives. Nobody wants to spend their summer in a prison cell so whether you are drinking in the pub or at a friend's barbeque, make sure you do not drink and drive – it could have devastating consequences for you and for others."
It is interesting to see that 'others' are only mentioned at the end of his quote, driving home the message that the £740,000 THINK! campaign is all about the personal effects that a conviction can have on a driver – but I suppose that any way of getting across a message that driving whilst under the effects of alcohol (and/or drugs) is not only illegal but stupid and reckless is worth it.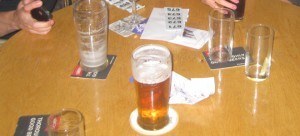 The Association of Chief Police Officers (ACPO) at the same announcement said that they would be carrying out extra checks on motorists over the summer.
ACPO lead for roads policing, Chief Constable Suzette Davenport: "Police take this offence very seriously and experience shows us that courts take a very dim view of anyone who is caught. It is appalling that in 2013 we still have to remind people not to drink or take drugs and drive. To combat this we will be stopping and testing thousands more drivers throughout the month of June.
"For causing death whilst driving when under the influence of alcohol or drugs, drivers could face 14 years imprisonment. These deaths are avoidable if drivers simply make the decision not to drink or take drugs and drive, or make alternative arrangements to get home from summer time events."

You may wonder about the headline for this article. This was written after The Institute of Advanced Motorists (IAM) released figures that calculated that the cost of a conviction could be up to £50,000; based on the cost of someone losing their job for as a result of their conviction, receiving the maximum fine, the average cost of legal fees and increased insurance premium that they would face once they got themselves back motoring, broken down as follows
Maximum fine of £5,000

£4,800 in legal fees (calculated as the industry average charged by solicitors for a not guilty plea at trial (source: JMW Solicitors)

£8,800 as the increase in insurance fees based on the average premium for a young man aged between 20 and 24 calculated over an 11-year period, the amount of time a drink driving conviction remains on your driving licence

£33,000 in lost earnings, based on a period of 15-months, the mean driving disqualification after conviction, for someone earning the average full-time salary of £26,500.
Over 51,000 people were convicted of drink driving in 2011 with 5,384 road accidents in Great Britain being caused by alcohol in some way or another and 9,990 reported casualties (5% of all road casualties) occurring as a result of someone driving over the legal alcohol limit.
And last summer 83,000 drivers were stopped and breathalysed, with 6% of them either failing or refusing to take a breath test – itself an offence.
Julie Townsend, deputy chief executive, Brake, the road safety charity, said: "Even very small amounts of alcohol increase your risk of crashing dramatically, yet every year thousands of drivers risk it, and too often this results in tragedy. We need everyone on board with the message that it's none for the road, and if you do risk it, you will be caught. Police will be out in force over the next month spreading the message that drink driving kills and there is no excuse for it. We're also urging the government to help end alcohol-induced carnage on our roads, and tackle confusion about what's safe and what's not, by lowering the limit to a zero tolerance level."