Extra Va Va Voom Added to Renault Clio and Captur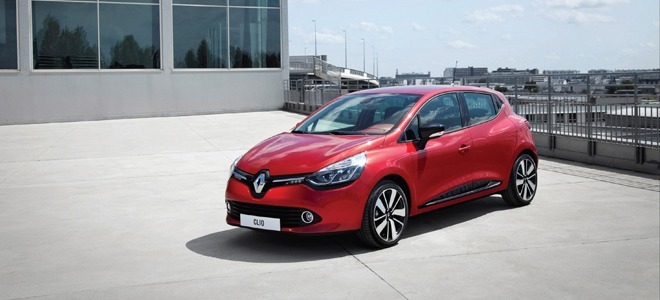 As technology moves on apace, it's no surprise to find that car manufacturers are continually updating and adding to their existing cars and ranges; and Renault are no different with their Clio and Captur cars now becoming available with an EDC (Efficient Dual Clutch) gearbox option with the 1.5-litre dCi 90 engine, to give them even greater appeal and more fuel economy.
EDC technology uses two clutches with one looking after the odd-number gears and the other the even-numbers and reverse – and with it being a six-speed transmission that makes it a very busy piece of equipment!
Like most of the Clio and Captur drivers, the EDC system is intelligent and can select the right gear for the demands of the driver in the blink of an eye, delivering power where and when it is needed. And it's not greedy either, fully prepared at the flick of an 'up/down' shift mode to let the driver take back the gear controls when they want to.
Interestingly enough the EDC system also has what they call a "creep" function which provides drivers who find themselves in a situation where they want to stop their car rolling backwards (we are talking traffic jams, parking and assisted hill starts here) some reassurance that they won't be bumping into anything behind them. And reassurance for those people sat behind a Clio or Captur in the future.
The smooth six-speed transmission is available in both fully automatic and manual gear selection, with a CO2 emissions figure of just 95g/km on the popular Clio with a 76mpg combined cycle fuel economy.
It is in reality a real move upwards from the traditional automatic gearbox because it has the same sturdiness and running costs as a manual, but then you can add in the significant benefits of controlled fuel consumption (giving the Clio a 76mpg combined cycle fuel economy) and CO2 emissions (the Clio ends up with a sub-100g/km figure of 95g/km) with no change in performance – in fact, it helps to improve it! Especially taking in the 'creep' function, the new technology makes both the Clio and the Captur ideal for urban motorists who find themselves having to repeatedly change gear as they encounter stop-start traffic, and also for long motorway runs where the Highways Agency's penchant for inconvenient (to you) roadworks leads to gridlocked traffic tootling along at a speed that a snail would find slow.
Already available in Renault's Mégane and Scénic ranges, it's the Clio and Captur Dynamique MediaNav and Dynamique MediaNav S that are the first to get in in their particular models.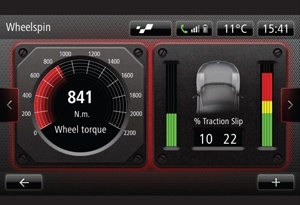 And it's not just the EDC gearbox that is new.
The Clio range now features as an option on both the GT Line TCe 120 and the Renaultsport 200 EDC Turbo, for the very first time, Renaultsport Monitor 2.0, an on-board telemetry and performance tracking system.
Having first made an appearance in the Renaultsport Clio 200, it's a competition-style telemetry system keeps a record of how a driver has driven and enables drivers to see just how they, and their car, are driving. It collects data by integrating with Renault's MediaNav multimedia and navigation system, and then shows the driver via a display of dials, histograms and graphics on the dashboard how certain parts of the car are working.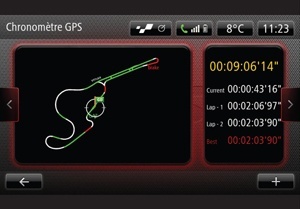 So if you want to know how the car's engine speed, power and torque, intake air, EDC clutches and transmission oil temperatures, turbo and brake pressures, throttle valve aperture, wheel torque and steering wheel angle are doing, then this is the option for you. It can also tell you all about acceleration times and braking time from 60 mph to standstill, and show you G-force diagrams, showing longitudinal and lateral acceleration if you really want it to. If interested enough, you can also down load screenshots to a USB stick for sharing and further analysis.
If all that's a bit too technical for you and all you want to do is get into a car and drive, you can choose the option of a rear parking camera on all MediaNav-equipped Clios.
With Renault's best-selling Clio having clocked up 12,000 orders already this year, with these new additions they are hoping to sell even more.