Ferrari Unveils Special 458 Dedicated To Niki Lauda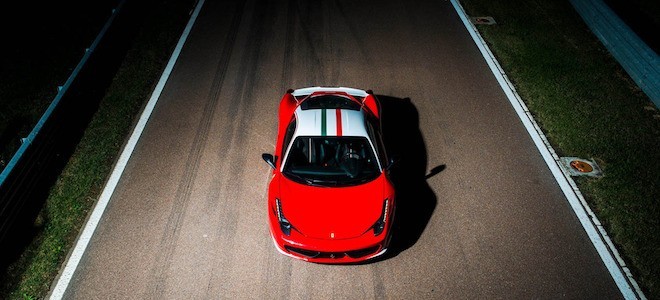 Ferrari has recently been commissioned by a car enthusiast to create a tailored 458 model dedicated to Niki Lauda. The gorgeous red vehicle comes exclusively designed by the Commercial Department at Ferrari as part of a tailor made personalization programme that brings together personal designers from their Maranello Style Centre.
From the pictures we can see that the 458 comes with similar design to the standard model, albeit with a few exclusive touches. On the exterior, the prancing pony comes with a white roof that features an Italian flag along its latitude as well as specially designed gold rims. On the interior, the car has "not been neglected with the seats and central tunnel reprising the Italian flag motif and the racing aspect is accentuated by the type of seats and the red motif on their stitching, the dashboard and instrument panel and the steering wheel with LEDs, as well as the F1 type gear shifts."
According to sources at Ferrari, the 458 Italian represents a synthesis between technical innovation, style, creativity as well as passion. These distinctly Italian flavors will make the owner of this "this two seater berlinetta, powered by the multi award winning V8 engine, wanted to make it unique by paying tribute to one of the happiest and most productive eras in the history of the Scuderia."
The car comes just weeks after the release of 'Rush,' directed by Oscar winning director Ron Howard. The film tells the story and revelry between Formula One legends Niki Lauda (Daniel Bruhl) and James Bunt (Chris Hemsworth) at the height of their careers. It follows their personal styles on the road as well as off it, delving deeply into their relationships as well as the 1976 season where each took incredible risks in order to become crowned world champion.