Ferrari and Maserati Hit By Sluggish Sales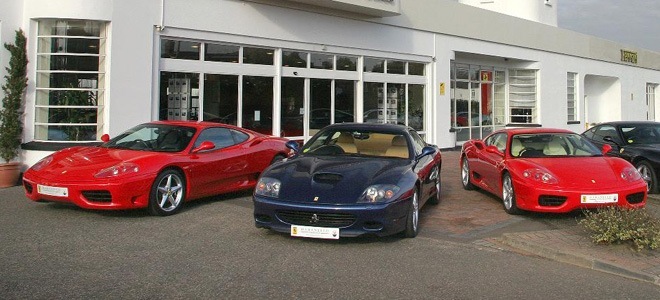 Few companies can compare with Ferrari. Epitomizing the very meaning of 'supercar,' the manufacturer has been producing cars since 1929, leaving most of its competitors in the dust. But while the years have been kind to the old giant, 2012 marked a blow the company's spirit and success. While it may not be the end, it certainly doesn't look good for the prancing pony.
According to Italy's Auto Industry Trade Body, Ferrari has only sold 248 models in 2012, causing a 56% slide from the previous year. The same body also revealed that Masterati had not done much better selling only 115 vehicles, sliding 72%. Experts believe the Eurozone crunch was the leading cause for this drop in domestic sales, pointing to a uniform decline in the luxury sector as Lamborghini was also hit hard with a 16.6% drop as it sold only 60 cars.
Commenting on this issue, Filippo Paven Bernacchi, the president of Italy's car dealers trade group Federauto, told Reuters that "the car market is suffering from an overdose of taxes aimed at hitting, if not criminalizing, the acquisition, ownership and use of autos." He explained that sales in France and Spain have also dropped to these lows for the same reason, but 2013 sales in Italy should improve to 1.33 million units.
Ferrari president, Luca di Montezemolo, said that the home market was only one factor in the company's overall performance.  The company is posting record profits for the first half of 2012, with MSN Cars suggesting that the company netted £80 million by selling nearly 4,000 cars, a 10% improvement over the previous year. Montezemolo suggests that "Once again the expectations Italy where we have witnessed a drop partly due to the economic crisis, but also to a hostile environment for luxury goods which has long been, and continue to be, an important resource for the country."
While it may take some time for things to improve for Ferrari and Maserati, these companies have been, and will continue to be, top car manufacturers. As only time will tell when profits will increase, let us hope that the economy bounces back soon, it'll be better for all of us.