FIAT PROFESSIONAL AT THE CV SHOW 2013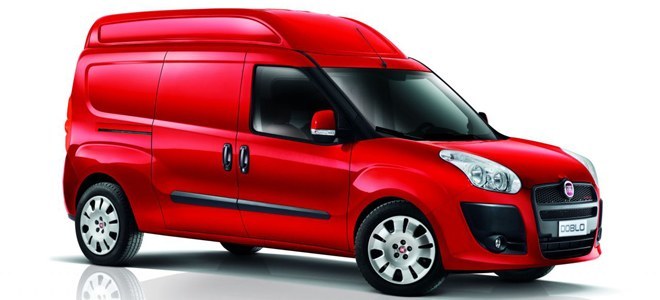 Fiat Professional, the CV side of Fiat, will be showing off what can only be described as a very impressive (and award-winning) range of commercial vehicles at this year's Commercial Vehicle Show in Birmingham at the NEC (9-11 April, 2013).
From the UK debuts of  the new Fiorino Crew Van, Scudo Crew Van and Ducato Tipper to the expected and semi-legendary Fiat range, to coin a cliché, there is something for everyone looking to enhance them in a professional capacity; and with seven vehicles on the Fiat stand and a new 'technology' corner that showcases Fiat Professional's product data system (PDS2), the new and improved website, and new Fiat Professional mobile website, that comes as no surprise..
NEW SCUDO CREW VAN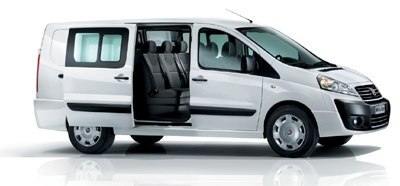 All set for a working crew complete with tools, newspapers and bacon butties is the New Scudo Crew Van.
Powered by Fiat's 2.0 MultiJet 130hp engine and available on both short and long wheelbase body, the new Scudo Crew Van has 6 seats in total, including a comfortable three seat bench in the rear cabin with individual head rests and three-point seatbelts.
Behind the rear seats is a bulkhead with a so that loads don't invade the rear seat passengers' space – and for longer loads there is an extension of the load space under the rear seat.
Access to the rear seats is through the sliding door on the side of the vehicle.
FIAT DUCATO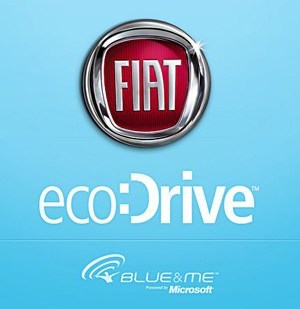 There will be three versions of the Fiat Ducato on show; inside on the stand you'll be able to have a look around the new Ducato Tipper and a Ducato Tecnico, whilst outside there will be a Ducato Luton conversion ably created by Trucksmith Vehicle Body Builders.
The new Ducato Tipper has been developed in partnership with VFS (Southampton) Ltd and is based on a MWB chassis. Specialising in "high quality Tipper and Dropside conversions", Fiat are keeping fuller details under wraps until the show when all will be revealed.
Fiat have been more forthcoming with information about the Ducato Tecnico.
Based on the existing Ducato Van 35 L3H2 2.3 130 MultiJet II, the Tecnico is the latest incarnation of the best-selling (2.4 million since 1981) and award-winning van, bujt now boasts a lot more in the way of extras as standard where they would normally be available at extra cost.
There is everything that customers have come to expect from the 'already comprehensive normal standard specification' on the Ducato, and then the kind people at Fiat have decided that Tecnico drivers could also benefit from, at no extra cost, manual air conditioning, front foglights, Blue&Me with controls on the steering wheel, TomTom predisposition on the dashboard, TomTom Live navigator, Start&Stop, special wheel trims and reverse parking sensors. Very nice of them, isn't it?
The Ducato range itself a lot more now in the engine range as well which, when combined with the new standard equipment listing, makes the van more competitive in the marketplace as well as improving on its own high standards of performance, comfort, payload and running costs.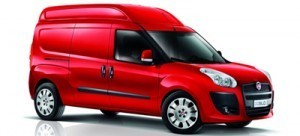 That engine range comprises of Fiat's range of Euro 5 engines, each one a trailblazer when it comes to consumption, emissions and performance, and includes three 2.3 MultiJet II engines with power outputs of 110bhp, 130 bhp and 148 bhp respectively, and a 3.0 litre 180 MultiJet Power Euro 5 engine – all of which continue Fiat's proud history of leading the world when it comes to diesel power.
One option available at extra cost on the Ducato (but standard on the Tecnico) is Blue&Me TomTom LIVE, a device that allows drivers to manage phone calls, satellite navigation, media and all the driving information required courtesy of a practical colour touch-screen.
And another significant new feature is Traction+, an innovative traction control system that basically does what it says on the tin; it improves the vehicle's handling when extra traction is required by using the engine's Electronic Stability Programme (ESP) computer when a button is pressed to "simulate the behaviour of a self-locking differential." Basically it makes sure the best possible traction is maintained over the roughest terrain.
DOBLO CARGO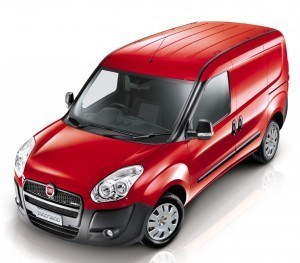 Two versions of yet another award winner will be shown off on the Fiat Stand: the new Doblò Cargo XL and Doblò Cargo Work Up versions. On the stand there will be a Fiat Doblò Work Up 1.6 105 MultiJet together with a Doblò XL Cargo 2.0 135 MultiJet SX.
The Doblò XL has a long wheelbase and a high roof, making the load volume 5.0 m3 and the payload 1,000kg; new territory for this particular segment's customers.
Access to the load compartment are, as expected, through the rear doors, and by adding in the increase in load volume, ease of loading, low fuel consumption, reduced operating costs, and increased safety and comfort, the Doblò XL is aimed at a whole variety of customers including utilities, service vehicles (with ladder stored internally), converters and wheelchair-accessible transport for example.
All new Doblò XL Cargo versions are the grateful recipients of a Fiat Euro 5 turbodiesel engine with a choice of three available: 1.6 MultiJet 105 hp, 1.6 MultiJet 90hp MTA and 2.0 MultiJet 135hp, with the Combi versions only available with the 2.0 MultiJet 135hp.
Already Best in Class for payload and volume as well as load compartment dimensions (width and height), the Doblò Cargo is the first LCV to have a Bi-Link rear suspension which ensures a smooth ride, lower loading height and better width between wheel arches.
The Doblò CargoWork Up is a 'dropside' vehicle designed to work primarily in urban areas. Its high-resistance steel load box is 2.30 m long and 1.82 m wide, creating 4.2 m2 of loading area and a 1,000kg payload- and the Bi-Link suspension increases this up to 1,450kg.
On each side of the vehicle there is a small, practical step that allows the user to get into the load area and the van also has ladder rack/door poles, load restraining hooks, and a sturdy protective grille on the rear window of the cab, making it ideal for the working professional involved in agriculture, construction, maintenance or city parks services sectors – although it is also ideal for the transport of frames and glass.
Engine-wise, The Doblò Work Up offers the fuel-saving Start&Stop system as an option on both available engines – the 1.3 MultiJet II 90 bhp and 1.6 MultiJet 105 bhp.
FIORINO
Updating the current award-winning Fiorino, Fiat have produced the new Fiorino Crew Van N1 1.3 75 MultiJet II Active and a Fiorino Cargo 1.3 75 MultiJet II SX, both featuring Fiat's latest MultiJet technology to reduce running costs and emissions.
The Crew Van has panelled sliding side doors on both sides and twin panelled rear doors, with a folding or removable rear passenger seat as well as deadlocks and remote control central locking as standard equipment.
"Fiat Professional is delighted to be attending this year's Commercial Vehicle Show and has a comprehensive display of its award-winning range on the stand," says Sebastiano Fedrigo, Director, Fiat Professional UK. "We continue to make significant strides within the UK market, where major corporate and utility companies recognise Fiat Professional as a real partner in the fleet sector, and where the strong network restructure has proven very successful in reaching a higher market share in the retail sector. Fiat Professional has achieved a 73% increase in volumes YTD end of February versus a market growth of 5.6%."