Fleet Budget Beaters On Show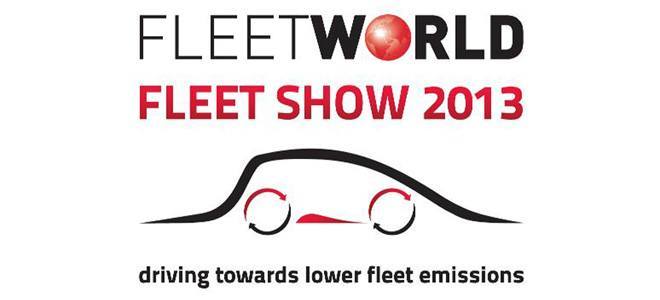 FLEET WORLD'S FLEET SHOW AT SILVERSTONE
One of the measures announced by The Chancellor in his Budget this week was that Benefit-in-Kind taxation on company cars is set to rise by 6% over the next four years, which makes Fleet Managers' attendance at Fleet World's Fleet Show at Silverstone on April 24 even more vital, because that is where the latest tax-saving, low carbon offerings from some of the world's leading motor manufacturers will be.
We are talking Renault's first bespoke 100% electric car, the ZOE; Vauxhall's sub-120g/km Mokka SUV; and Volvo's ultra low emission V60 Plug-in Hybrid. Not only will fleet decision-makers be able to view these motors but take part in test drives for the very first time; and that includes  the flagship vehicle of the Renault's fully electric vehicle 4-strong range, the ZOE. When it comes to fleets, the raisons d'êtres for fleet managers to cast an eye over the ZOE include style, affordability, versatility and an official range of 130 miles with 100% electricity and 0% emissions.
If you are a Volvo man (or woman), then they'll have a V60 Plug-In Hybrid, "the most powerful Volvo to date", ready to test drive. Volvo claims that it is a hugely attractive proposition for business drivers with official figures of 155mpg, 141mph top speed, 0-62mph in 6.1 seconds, and CO2 emissions of just 48g/km.
For SUV drivers, Vauxhall suggest their new sub-120g/km Mokka. Making its UK fleet debut, visitors will be able to see why the compact SUV has racked up over 90,000 orders across Europe.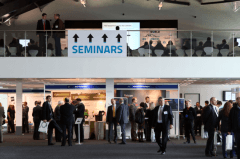 Overall, there will be 200 models on show – with the aforementioned three just the tip of the iceberg - from around 21 different manufacturers, most of which will be available for test driving on the Silverstone Grand Prix and Stowe circuits (and other test drive areas at the show) along with as much information that anyone can take in when it comes to efficiency, versatility, cost and tax-saving capabilities for fleets.
(Speaking of tax savings and the budget, the Honda Corporate Sales Team have arranged a pre-show breakfast briefing from leading tax expert, David Rawlings with up to 50 selected guests joining them for a 20-minute presentation about the budget and its effects, followed by a full English breakfast.)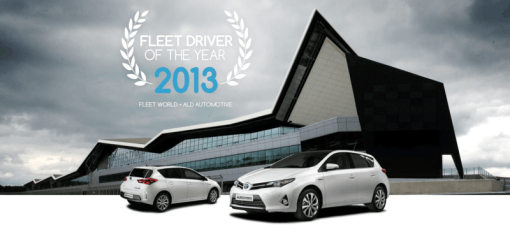 Also at this year's Fleet World Fleet Show there is an indoor exhibition area in the state-of-the-art Silverstone Wing conference centre where visitors are in with a chance of winning a driver experience in a super car of their choosing, simply by dropping a business card (preferably theirs!) saying what their dream car is and the track they would like to drive it on on the back.
"Following the event, a card will be picked at random and the lucky winner will be able to select the super car of their dreams from a list including a Lamborghini Gallardo, Ferrari 360 and even the Ariel Atom."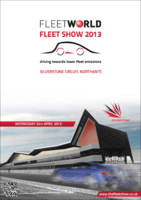 There are seminars from the likes of the Centre for Automotive Industry Research at Cardiff Business School; CENEX, the Centre of Excellence for Low Carbon and Fuel Cell Technologies and the University of Birmingham's Centre for Hydrogen and Fuel Cell Research. A "Question Time" style panel discussion hosted by Venson Automotive Solutions a Fleet & Mobility Workshop, and the final of the Fleet Driver of the Year competition – making the Fleet World Fleet Show, as event organiser and managing editor of Fleet World, Ross Durkin, says: "…an unprecedented opportunity to check out the latest Budget-beating, low carbon models from the major motor manufacturers. The Fleet World Fleet Show really is a very timely event."
For more details visit www.thefleetshow.co.uk