The Future for English Roads Revealed

Government Unveils Reform to the Strategic Road Network in England.
Hidden somewhere amongst all last week's headlines about the weather, Wayne Rooney, Liam Gallagher and The Ashes was an announcement from the Transport Secretary, Patrick McLoughlin, that said that the national network of motorways and trunk roads will get extra lanes, smoother, quieter surfaces, improved junctions and new sections in key areas as part of a long term settlement, backed by law with a large increase in funding.
£28 billion of investment actually that not only is treble the amount of funding for motorways and major A roads, with an initial aim of reducing congestion and minimising environmental impact of the roads, but also an attempt to make Britain a world leader in electric vehicle technology.
The paper in which these plans were laid out, entitled "Action For Roads"  will also see the Highways Agency becoming publicly owned with the carrot of 6 years funding for capital projects and maintenance promise underpinned by legislation so future governments cannot disown it. Whether what is effectively 'privatisation' is a good thing is another matter but according to the paper it will "give the construction and maintenance industry the confidence they need to recruit and train skilled workers to deliver this increase in transport projects over the coming years" and save the British taxpayer £600 million.
The announced package also included a boost for low-carbon road travel with a commitment of £500 million to "support the UK ultra-low emission vehicle industry" and also to build bridges and tunnels to help cyclists and walkers. There is also a commitment to create better landscaping, tunnelling, 'green' bridges and noise barriers to improve roads' environmental performance.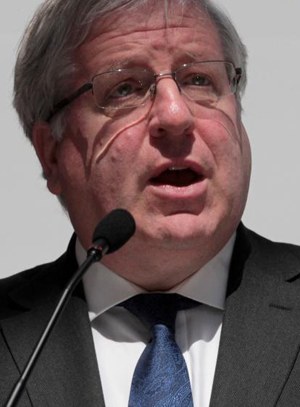 Patrick McLoughlin said: "Our major roads are vital to the prosperity of our nation, connecting people to jobs and businesses to markets. They carry a third of all traffic and two thirds of all freight traffic but in recent decades we have failed to invest properly in them. That underinvestment has seen us fall behind many of our economic competitors. Since 1990, France has built more motorway miles than exist on our entire network, while Canada, Japan and Australia all spend four times more on their roads than we do.
"Today's (16 July 2013) changes will bring an end to the short-term thinking that has blighted investment in England's roads so that we can deliver the infrastructure our economy needs. Backed by the government's £28 billion commitment, they will give us a road network fit for the 21st century and beyond."
The list of what they plan to do is impressive, and I make no apologies for reporting as written, what the government are calling "the biggest ever upgrade of our existing roads."
221 extra lane miles of managed motorways – motorways controlled lane by lane via overhead traffic boxes - linking existing stretches between the North West, Birmingham and London to create a new managed motorway corridor

52 major projects funded with funding available for further enhancements to be identified through a comprehensive review of the network's performance

Schemes to improve important freight routes, like the A14 and four lane capacity on the M4 from London to Reading

£12 billion for road maintenance over the course of the next parliament with £6 billion of this for maintenance and resurfacing 80% of our motorways and major A-roads by 2020

The remaining £6 billion to be spent on tackling the backlog of maintenance and reduce potholes on local roads which make up the rest of the country's road network

Feasibility studies to solve problems at the most notorious hotspots on the road network - the A303 to the South West, the A1 North of Newcastle, the A1 Newcastle to Gateshead, trans-Pennine routes between Manchester and Sheffield and the A27 on the South coast

Faster delivery - work is already underway to look at how schemes can be planned and delivered more quickly so that the benefits of these new schemes can be felt as soon as possible
Don't hold your breath about these all being done. It's only a plan and according to the report, the Department for Transport intends to consult on these proposals in autumn 2013.
But it has already received welcoming noises from the likes of the the British Vehicle Rental and Leasing Association whose Chief Executive, Gerry Keaney, said: "UK road users pay £47 billion in motoring taxes each year and will welcome the fact that more of this money will be used to make their journeys safer, less congested and with a reduced impact on the environment."