It's The Future but it's not Garlic Bread

HYUNDAI MOTOR DESIGNERS PRESENT 'MY BABY' PROJECT
Back in 2008, Hyundai started an internal competition amongst their designers to challenge them to "use 'new thinking' to imagine a future without technological or manufacturing limits," and for 2013, the theme of the project – called 'My Baby' - was 'Discovery 2050' - a sci-fi story set in 2050 where a space probe (made up of the Future Lab, Airship and Marine) is launched in search of an alternative home for humanity.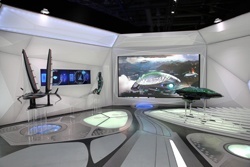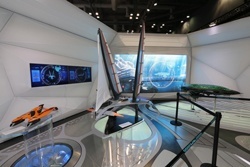 Although it may sound a bit like life with The Jetsons, it's a very interesting idea with the designers left with carte blanche to invent what they like when it comes to tools that they can use to help the probe carry out its mission to explore the environment of an unknown planet and the organisms that may inhabit it.
These creations were made into scale models and at the Seoul Motor Show earlier this year these were revealed.
In the future, a lot of these ideas may well come to fruition, and whether they are cars or not, it's an interesting view into a world that many of us may not see, but hope we will. Look at it as "Tomorrow's World" but with a bit more substance.
Here are the Future Lab ideas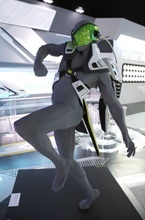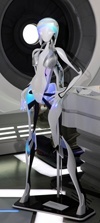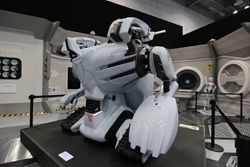 The whole idea behind the Future Lab is that it is a place where the experiments take place hoping to make life easier for humans. With this in mind, the engineers have developed:
The Phonika, an android robot secretary developed in Hyundai Japan that is based on the smartphone concept;
The UFO, a flying suit developed in North America;
The Recon, a two-seater amphibious reconnaissance robot also developed in North America, whose head is detachable to do one thing while the body does another;
Bio-Rider, a planet-cultivating robot from Europe that actually carries trees with and plants them in one go, allegedly "turning a deserted city into a thriving ecosystem";
And The Noah, a huge moving city created in Japan that can be used to prepare for the destruction of earth, preserving life and producing energy from things like plants and wind power.
And then there's the Airship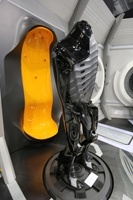 In this section, you can find flying units getting ready to explore space.
The EC.DY.SIS. a personal amphibious mode of transport from Korea that is modelled on the survival system of crustaceans with each part capable of being replaced independently;
The solar energy-based Flash-No-1, again from Korea that can fly close to the ground at maximum speed:
The D2-X, a racing machine that is designed to race but protect drivers at high speeds – again from Korea;
The Dragon look-alike Trikal, developed in India and featuring the dragon, which is a common cultural symbol of Asia, and apparently can sense what the driver wants to do – and does it;
And The Jetpack, freely flying around and rescuing people in danger, always ready in the event of an accident.
And finally, Marine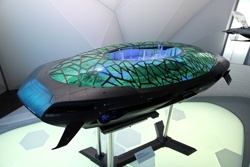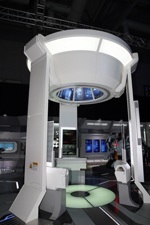 Considering the amount of the earth's surface that it covered in water, this may be a good option to look at a little closer, considering that this little lot of ideas are designed to not only explore the deep (and hopefully, blue) sea as well as to purify the water.
The MR.H2O was designed in Europe and is a unit that purifies the polluted ocean;
The Earth Race2, an ekranoplan-type yacht designed in North America;
The Laputa, a huge flying city designed in China, made of fibre and self-energising, is designed to help control over-population.
The HF-1, a premium yacht e also designed in Europe which operates by recycling solar, air and water energy ;
And The Sea-Prowler, an eco-friendly speed boat from Europe that is equipped with a strong hydropower turbine.
As you can see from this list, Hyundai designers from its global design bases in Korea, the U.S.A, China, Japan, Europe and India all earn their places on the rolle of honour, and all made sure that their 'inventions' reinterpreted and evolved Hyundai's design philosophy: 'Fluidic Sculpture'.