Never Give Up - The Eternally Inspirational Louis Chevrolet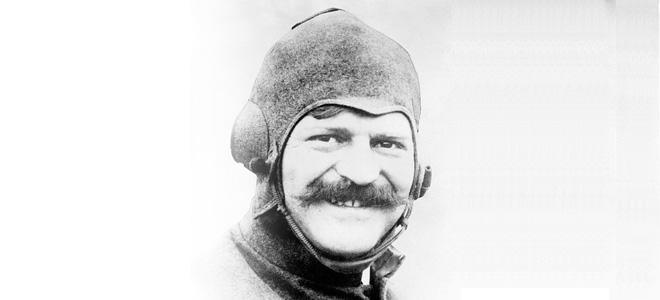 Louis Chevrolet – American icon.
June 6 2013 will mark 72 years since the death of Louis-Joseph Chevrolet.
Born on Christmas Day in 1878, Chevrolet was truly a man of the world. Of French descent, he was born in Switzerland but would ultimately make waves in the world of American motoring.
In 1916 he founded the Frontenac Motor Corporation, which made racing parts for Ford's groundbreaking Model T. In this way, he could claim to be directly involved in the big bang of mass motoring. However, it was the company he founded five years previously that would ensure his immortality.
The Chevrolet Motor Car Company
The Chevrolet Motor Car Company was founded in Detroit on November 3 1911. Though now regarded as a quintessentially American brand, some believe that the Chevrolet logo was based on the Swiss Cross in honour of its founder's heritage. Others believe that the logo was based on a design spotted in a Parisian Hotel room.
Chevrolet learned car design whilst working for Buick, where he started designing his own engine in 1909. With scant formal training, he engineered an overhead valve six-cylinder engine in his own Detroit machine shop, thus sowing the seeds for the very first Chevrolet passenger car, which was ultimately built in 1911 with William C. Durant, the founder of General Motors.
Durant and Chevrolet would eventually part ways owing to disagreements over car design. Durant sold his share in the company in 1915 and would go on to obtain a controlling stake in General Motors. By 1917, The Chevrolet Motor Company was folded into General Motors.
But Chevrolet's legacy isn't just as an icon of American motoring. He was also quite handy behind the wheel.
Racing Stripes
In 1905, Chevrolet was hired by FIAT as a racing car driver, with whom he would later assist in the development of a revolutionary front-wheel-drive racing car. He later drove for Buick, taking part in the 1909 Giants Despair Hillclimb.
In the mid-1910s, Chevrolet begun to focus all of his attention on the design and creation of racing cars. He developed the advanced Cornelian with Howard E. Blood, in which he finished 20th in the 1915 Indianapolis 500.
Chevrolet would go onto race in the Indianapolis 500 four times, his best performance being a 7th place finish in 1919. In front of the Indianapolis Motor Speedway Hall of Fame Museum you'll find a grandiose memorial dedicated to Louis Chevrolet that incorporates a bronze bust of the man himself in full racing garb.
Engraved at the base of the memorial are three simple yet inspirational words from Louis that must surely have driven him throughout his highly auspicious career:
"Never Give Up."
Louis Chevrolet died on June 6 1941. Why not raise a glass to a true legend of motoring?
Image via Wikimedia Commons/Chevrolet Europe