Golf World in Bluemotion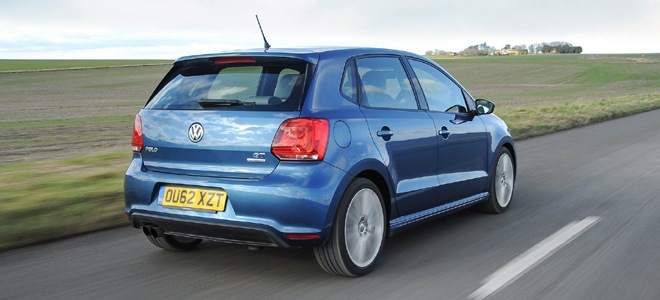 THE NEW VOLKSWAGEN GOLF BLUEMOTION: FUEL-SIPPING FAMILY MOTORING
At the Geneva Motor Show, VW debut their new Volkswagen Golf GTI, but that's not the only new kid on the block as they also premiere "one of the world's most fuel-efficient family cars: the new Golf BlueMotion."
Room enough for five with comfort and not squeezed in like a student Red Nose Day challenge, the latest Golf BlueMotion has everything that a Golf has (like comfort, safety and practicality) but also has fuel consumption of 88.3 mpg on the combined cycle and CO2 emissions of just 85 g/km.
So that's not only a 15% emissions improvement over the previous-generation Golf BlueMotion (99 g/km if you must ask) but a 28% improvement over the original Golf BlueMotion, also revealed at the Geneva Motor Show way back in 2007, that returned emissions of 119 g/km – at the time top of the tree.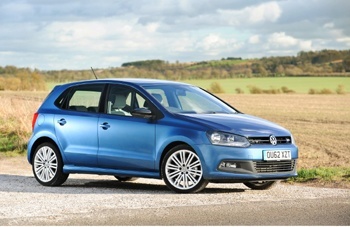 What all this means is that, if you take into consideration the 50-litre fuel tank, and apply the 88.3 mpg fuel consumption, the new Golf BlueMotion could theoretically go 970 miles on a full tank: and taking this theory a step further. Assuming that the average annual driving distance of 9,300 miles is attained, most drivers will only have to refuel 10 times a year.
Now obviously this is all theory, but you have to admit that it is pretty impressive figures, and with Volkswagen's explanation as to how they have achieved their thumbs-up producing mpg, you can't fail to break into a nodding grin.
Using an innovative lightweight design, engine-related modifications, super low rolling resistance tyres with higher air pressure, longer gear ratios in the five-speed manual gearbox, and Stop/Start technology and battery regeneration systems (that all Golfs have now as standard), it's no surprise that Volkswagen believe that their updated Bluemotion can go the extra mile (or six.)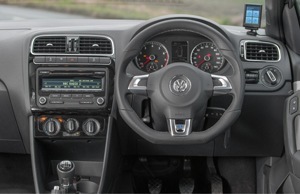 And that's before we even get to the specifically new aerodynamic modifications to the front area, ride height, roof spoiler, rear window, front grille, air inlet screens, cooling system airflow, underfloor panels, brake cooling channels and C-pillar spoiler.  According to VW, "these measures provide the Golf BlueMotion with a Cd value of 0.27, making the car one of the most aerodynamic in its class."
The heart of the new Golf BlueMotion concept is provided by a 1.6-litre 110 PS TDI featuring the newly developed EA288 engine, with its four-cylinder 16-valve unit developing its maximum torque of 250 Nm from just 1,500 rpm up to 2,750 rpm. PHEW!
Volkswagen have certainly not scrimped on the finer details with internal friction having been reduced, an innovative thermal management system having been installed that shortens the warm-up phase, and the introduction of exhaust gas recirculation, a cylinder pressure sensor, two-stage oil pump, switchable electric water pump and water-cooled intercooler; all of which combine with the aerodynamics and design alterations to successfully reduce fuel consumption and emissions.
And if that's not enough, Volkswagen has also implemented an oxidation catalytic converter, a diesel particulate filter and a NOx storage catalytic converter.
With fuel prices showing no sign of continuing on their charge towards the top of the "what we spend our money on" chart, and green motoring coming to the fore on consumers' priorities, this may well be the perfect time for the world to put the Bluemotion in motion.
UK Volkswagen Retailers will start taking orders for the new Golf BlueMotion in May, with the first deliveries expected in August.