Good News For Us Drivers Carrying a Few Extra Pounds!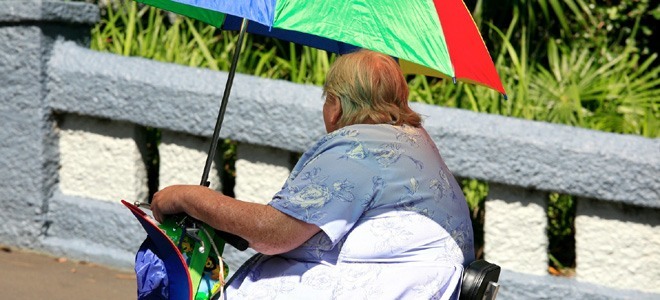 Overweight people have LOWER death risk
Timing is everything; on stage, in life, in words and with articles in the national press. So any article posted after you've stuffed your face with turkey, roasties, chocolates, crisps, peanuts, cakes, mince pies, mince pie flavoured popcorn (Thanks Morrisons!), Matchmakers, turkish delight, etc., that tells you that mild obesity brings a 5% lower premature death rate (i.e. it's OK to be FAT) is to be welcomed.
Those of us of the more portly persuasion may be clutching at straws here – probably cheese ones – but I'm going to print this out and put it on my wall.
Now it's OK to squeeze into my car seat ready to drive because having a little bit extra around the heart can help to protect it; and adding in an airbag that inflates on impact can help protect it more, surely?
For too long we have been the victims of studies that tell us that our lifestyle (Fish and chips, curry, kebabs, pizza, cold baked bean sandwiches… yes. COLD!) will decrease our life expectancy when a major new study led by Katherine Flegal, a distinguished epidemiologist from the National Centre for Health Statistics at the Centres for Disease Control and Prevention in Maryland, US, has suggested that people who are a little overweight have a 6% lower rate of premature death than those tanned, buffed and ripped people of an ideal, "healthy" weight, while even those who are mildly obese have no increased risk.
Now what they we mean by overweight? According to the research; "Overweight is defined as a body mass index above 25 but below 30. For a man of 5ft 9in, that is between 12 stone 4lb and 14 stone 6lb, or for a woman of 5ft 6in, it is between 11 stone 3 lb and 13 stone 4lb. Ideal, healthy weight is defined as a BMI between 18.5 and 25."
Many experts, including The Royal College of Physicians who recently called for more to be done to tackle the UK's 'obesity epidemic', have warned that obesity is worse than smoking, and that the current generation could be the first to die before their parents – which is an opinion I find difficult to fathom considering the number of chain-smoking pensioners I see at the bus-stop as I 'waddle' by).
Obviously, this is all good news to everyone contemplating a New Year diet, because this will enable them to still massage their bellies with the steering wheel as they turn the corner ("What do you mean 'that's not exercise?'), as is the news from the study that mild obesity (those with a BMI between 30 and 34.9) itself brings a 5% lower premature death rate.
Katherine Flegal's group isn't without its' critics or unknown to controversy. Back in 2007, the group published the results of a similar analysis that also pronounced that being fat does not shorten life, something that Walter Willett, professor of nutrition at Harvard School of Public Health, dismissed as "rubbish".
I am not saying that being overweight (or obese) is not fraught with negative health implications. Tam Fry, spokesman for the UK National Obesity Forum, said: "Katherine Flegal is an extremely good researcher and I would respect her. But I am flabbergasted. The sum total of medical expert opinion cannot have got it so wrong. The consequences of people taking this research and deciding 'let's eat and be merry' will be catastrophic. Mortality [the death rate] is one thing but morbidity [the disease rate] is another. If people read this and decide they are not going to die [from overeating] they may find themselves lifelong dependents on medical treatment for problems affecting the heart, liver, kidney and pancreas – to name only a few."
But then Dr Flegal did say that: "We were only looking at mortality – not health. We are absolutely not recommending people overeat. We intended our research to give a little perspective – to counter the view that if you weigh a bit less you will live forever or if you weigh more you are doomed. The relationship between fat and mortality is more complicated than we tend to think."
So, sadly, the research results aren't a licence to live in Greggs or McDonalds – despite the excellent wireless internet access – but they are saying that is acceptable to drive along with your face pushed against the windscreen because there is no room in the car for it to go.
What are not acceptable are the pointing fingers, sniggers and open guffawing when you see James Corden maneuvered into a Smart Car. (Sorry James. I was going to use someone else but couldn't think of anyone.)
Image taken from: http://images.cdn.fotopedia.com/flickr-6745057533-hd.jpg