Happy 30th Birthday Seatbelt Law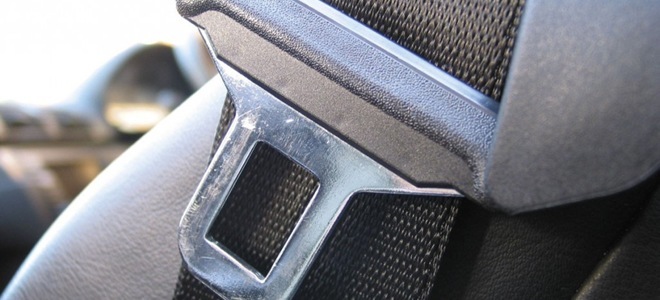 I know it's a bit late because I know your birthday was actually last Thursday, but I've only just found out. I think the newspapers were a bit reticent to wish you well because of a certain adverting campaign featuring a certain recently disgraced DJ and the words "clunk" and "Click".
Anyway, the laws regarding seatbelts first came into operation thirty tears ago, but today 19% of motorists say that they know someone who doesn't use a seatbelt in the front of their car.
Admittedly 95% of drivers and 96% of front seat passengers DO wear a seat belt; and 89% of rear seat passengers use one. Yet somehow, every year, not wearing a seatbelt is still a contributory factor in more than 220 deaths and serious injuries.
Institute of Advanced Motorists chief executive Simon Best said: "In the past three decades seatbelts have made a fantastic contribution to road safety success in Britain helping to save thousands of lives. But the ongoing message needs to be reinforced to all age groups. All the modern technology in a new car assumes the occupant is wearing a seatbelt.  Younger drivers know that not wearing a seatbelt is dangerous, but they must still be reminded that no matter where you are sitting in a car, a seatbelt will save your life."
The reason that he added the comment about young people is because a recent survey by the Institute showed that, compared to older drivers, a higher number of younger motorists know someone who does not wear a seatbelt, especially in the back/.
According to the Royal Society for the Prevention of Accidents (RoSPA) well over 60,000 lives have been saved by seatbelts since January 31 1983. It was RoSPA's then-President, Lord Nugent of Guildford, who introduced an amendment to the Transport Bill in the House of Lords that made the wearing of seat belts in the front of cars compulsory, with back-seat compulsion following in 1991.
Kevin Clinton, RoSPA's head of road safety, said: "Despite the fact that thousands of lives have been saved by seatbelts thanks to RoSPA's and Lord Nugent's efforts, latest figures still show that a minority of people are not belting up. We must not become complacent over seatbelt wearing; seatbelts are highly effective in protecting vehicle occupants and significantly reduce the risk of being fatally or seriously injured in a crash.
"As television advertisements have shown, an unbelted rear seat passenger can be thrown forward and kill someone in the front of a car. In a crash at 30mph, if unrestrained you will be thrown forward with a force of between 30 and 60 times your own bodyweight.
"Ultimately, the benefits of seatbelts need to be promoted, and the perceived reasons for not wearing seatbelts reduced, particularly when it comes to educating children. Adults can set an example by wearing their own seatbelts so that children understand the necessity for them as they grow older."
Personally the adverts which feature young lads and a pizza, a a lady and her teenage sons are some of the most powerful deterrents in the fight to save lives in a car.
A LITTLE BIT OF HISTORY
Did you know that Volvo were the first car manufacturer to develop the three-point seatbelt in 1959, 3 years after they first introduced the two point cross-chest belt as an accessory in 1956.
And history continues to be made in road safety by car manufacturers such as Volvo with the result that predictions of auto-piloted, self-driving, crash-proof cars on our roads by 2020 may not be something that was once a pipe dream on Tomorrow's World despite the doubts of a majority of motorists.
And it is a good job too, with the British Government cutting £15 million from Road Safety Campaigns.