Your Journey via Electric Train and Electric Car

TOYOTA PRIUS PLUG-IN PROVIDES ZERO EMISSIONS ONWARD TRANSPORT FOR SOUTHERN RAIL TRAVELLERS.
In a project set up by train operator Southern, Co-wheels car club, electric charge point provider Elektromotive, Lewes District Council and EV charge station network developer eV South East Network, commuters can now take the train rather than the car to help the environment; and then continue their journey in the same vein with an electric car.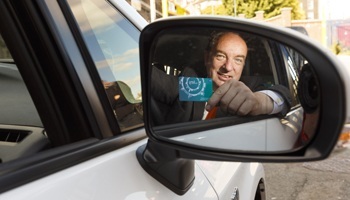 The scheme was formally launched last week by Norman Baker, Governmental Rail Minister and MP for Lewes. He said: "This is an excellent scheme that offers greener transport through the use of both low emission vehicles and car sharing. I am sure that projects like this and those that will inevitably follow will benefit local residents whilst preserving the wider natural environment."
The project is all part of a scheme that gives holders of the Southern smartcard (the key) access to a Toyota Prius Plug-in at Lewes train station to continue their journey – and with the Toyota Prius being a low emission hybrid vehicle, then the green part of your journey is continued. As part of the Co-wheels car club, drivers can 'fill up' at the new electric vehicle charging point installed at the station, and then drive off – and Southern key holders can take advantage of a discounted club membership that will allow them to use their smartcard to open up the Prius Plug-in for full use.
Co-wheels Director Pierre Fox said: "It is very exciting for the club to be involved as a partner in this innovative project. Residents, visitors and businesses in Lewes will be able to benefit from an integrated system for accessing travel options. Travellers can buy a train ticket that also gives access to a plugged-in hybrid car at the station. It is hoped that the model will be extended across the region to create a significant impact."
It's all part of a three-month trial for the club to offer up a hybrid vehicle at a railway station and they hope that by using the Prius that travellers will be able to reduce their carbon footprint, certainly those who are using the car for local journeys only. Using the electric charge (with zero tailpipe emissions and zero fuel consumption) the car should certainly be able to run for the day to run, but any longer trips are also possible by using the hybrid system's petrol engine as soon as electric power runs low.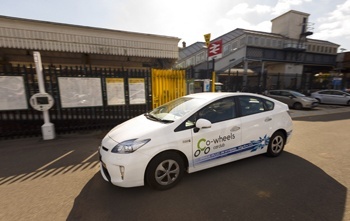 Stuart Ferma, Manager Toyota Fleet Sales, said: "This initiative promises to demonstrate the key qualities of Prius Plug-in and Toyota's world-leading hybrid technology. It's a best-of-both-worlds solution that is kinder to the environment without demanding compromises from the motorist."
Certainly it is an interesting initiative that mixes both the electric train and the electric car, and one that could be adopted by stations across the UK. Besides saving fuel, and reducing tailpipe emissions, it could also help people to realise the benefits of an electric car and perhaps drive some traffic towards the sector (emission-free of course!)
And it also encourages people to take the train as well, rather than drive – part of Southern's double-edged sword, as Riz Wahid, Southern's Head of Retail Development, explains: "One of our abiding aims is to encourage people to travel to and from our stations in a more sustainable way. Now that the card is here, it makes complete sense for our passengers to be able to use their key card to travel on our services and to drive away one of the greenest cars on the planet."
It will be interesting to see how it goes on.