McLaren P1 To Pack A 903bhp Punch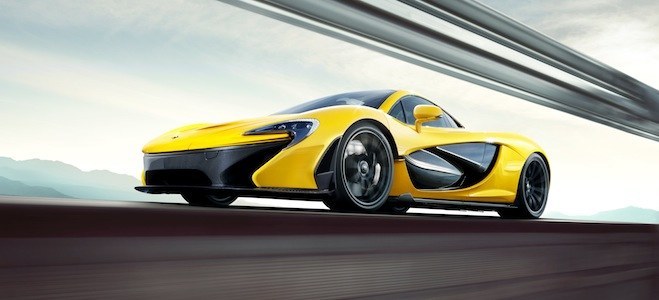 Few supercar companies can compare with McLaren. Each of their cars has masterpiece of engineering, offering driver's unparalleled speed and comfort. Perhaps unsurprisingly, this success has caused McLaren to try even harder to make sure their next car lives up to the standards. Ready to unveil what they've created, it looks like they've finally outdone themselves, unleashing a monster unlike any other.
The supercar company has recently unveiled that its upcoming P1 hybrid will produce a total 903bhp by combining 727bhp from its 3.8-litre twin-turbo charged V8 petrol engine with 176bhp from its electric motor. This will likely mean the car will reach 0-60bhp in less than 3 seconds and could break the 200mph barrier.
The magic behind this immense power is found in the substantially revised V8 engine itself. Reports from the Telegraph have indicated that the team substantially modified the V8 found in the 12C coupe and Spider, tweaking it in order to develop 531lb ft of torque and produce one massive punch.
Additionally, McLaren developed the Instant Power Assist System in order to give that engine a few extra hundred horsepower. Car Magazine reported that by pressing a button the IPAS improves throttle response and thrusts the car forward as the engine turbo's spool up. The effect of this procures 192lb ft of torque, but when this is combined with the petrol engine, the car peak pulling power reaches 664lb ft at 4,000rpm. But if this wasn't enough to spark your interest, perhaps the fact that it does all of this while emitting less than 200g/km of Co2 will.
Another important feature found in the P1 is its F1-styled Drag Reduction System. This offers the driver the ability to alter the angle of the rear wing to boost speed simply by hitting a button. Car Magazine has added that this system will make their car 23% slipperier when activated.
More information about this vehicle will be revealed at the Geneva Motor show on March 5th. Stay tuned to Nationwide Vehicle Contracts with the latest updates on this and many other cars at the show.