Men Take Less Time Than Women…And It's Not What You Think!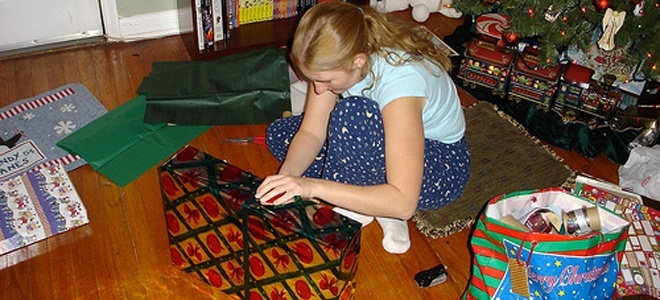 IT'S UNWRAPPING PRESENTS
A new study commissioned by SatNav company Tom Tom has revealed that, when it comes to unwrapping presents, 34% of men admit to ripping off paper from presents in under 10 seconds, compared to 21% of "Speedy Unwrapping" women – so ladies; don't bother with the bows and ribbon and all that for the men in your life. I'd wrap it in a copy of The Sun if I were you – or don't even bother doing that; maybe just give it to tem without any wrapping at all!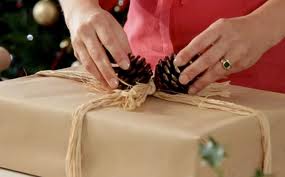 This all dispels the self-perceived myth that we are a nation of careful and considerate wrappers and unwrappers, although 35% of women do admit that they are "Careful Unwrappers," even saving the paper to recycle as they carefully extricate the present from its confines.
But before all that, when it comes to actually wrapping the presents, men again come first – 50% of them admit that they just do the basic wrapping in less than a minute whilst in contrast, 55% of women say that they do more than basic wrapping and 10% even spend more than three minutes trying to make their gifts look 'as festive as possible.' And, between all of them, 40% peek at their presents prior to Christmas Day.
Most wrapping is done from the 15th to the 21st December and it will be women who will be doing most of the work, with 24% of men wrapping less than 5 presents..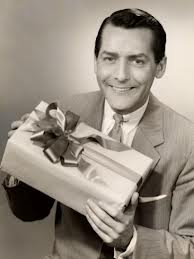 So, Tom Tom decided to check all this out by introducing the Present Unwrapping Finals, held in Covent Garden in London this week, and challenging entrants from all around the world to try and unwrap presents the fastest to get their Christmas presents paid for by Tom Tom.
"At TomTom we are getting into the present wrapping spirit by inviting people around the world to unwrap and win," said Corinne Vigreux, Managing Director, TomTom Consumer. "We recently launched a competition giving people the chance to 'Unwrap the World' to win one of six unforgettable driving adventures. And as part of this unwrapping extravaganza we are holding the first Present Unwrapping Finals to find the fastest present unwrapper in Europe."
And the overall winner of this extraordinary competition?; Alberto Costa Leo from Spain, who won the title of Fastest Present Unwrapper in Europe. (His parents and family must be so proud!)
And I bet he didn't even look at them, and say "Thank You" either.
Belgium came 2nd, Portugal 3rd and 4th and Holland 5th.  But "where were the mighty UK?" I hear you cry? Hang heads in shame as it is revealed that all the UK contestants were eliminated in the first round. On a plus side, it makes us look a bit better and more considerate (he says, clutching at straws.)
If you want to test yourself in a fun game, and perhaps win "one of six unforgettable driving adventures", log in to www.tomtom.com/more and play "unwrap the world," putting your virtual unwrapping skills to the test to win a prize.