It's MoT Time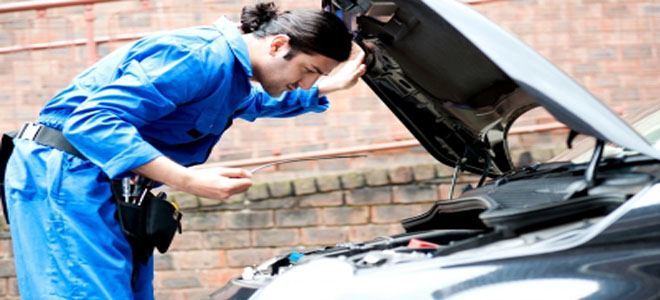 There isn't a worse time than when you are waiting for something that has the propensity to go wrong: the birth of a child, exam results, an England penalty shoot-out vs Germany - and the results of an MoT test. Although of course, having a car take it for the first time, you should be pretty confident that it will past - after all, it was a new car just three years ago... or so you would think.
But that might not be true. According to records released by VOSA (Vehicle Operation and Services Agency) for 70 million cars, between January and August this year, 253,000 vehicles failed their first ever MoT. You can just imagine the looks on the faces of their owners who would have been expecting the cars to sail through, but it seems that it may all depend on the car that you have bought.
The records revealed that the cars at the top of the 'most likely to pass' list were the usual suspects that are renowned for their reliable reputation, but at the bottom there were a few, shall we say, surprises. Of the Top Ten 'Best' cars, only the Land Rover Freelander, in 9th place, broke a monopoly from German and Japanese cars with the tiny Toyota iQ right there at the top of the list with a pass rate of 91.82% based on 2,835 tests. In 2nd place we find the Honda Jazz at 90.40% and in 3rd the Honda CR-V at 89.83%.
Down there at the bottom with the dunce's cap on standing in the corner was the Renault Kangoo (63.54%) and the Citroen Berlingo (67.84%) – not good news for them, especially as it was the Citroen brand that was shown to be the most unlikely car manufacture product to pass first time; mainly down to some dreadful figures from its Berlingo and C4 motors.
The best-performing brand overall, with an average of 89.4% of their cars passing an MoT first time was Lexus, with Subaru, Honda and Toyota completing a Japanese triumph in 2nd, 3rd and 4th places respectively.
But that surprise in the bottom 10 that I suggested at the top of the blog?
Volkswagen.
For a brand that has a reputation for build quality, a bottom 10 finish is not what they really want, sat there alongside Mini, Volvo, Alfa Romeo, Seat, Fiat, Renault, Peugeot and Chevrolet.
Food for thought indeed (but it should be noted that the study excluded supercars and low-volume brands like MG, Maserati and Caterham that had been MoT tested less than 2,000 times.)
If you think about it, having a car for three years and it failing the MoT on a few things (hopefully not any more) isn't necessarily the fault of the car manufacturer, especially if services haven't been kept up to date with. And then it's the fault of the driver/owner.
3 years of driving will cause wear and tear to any vehicle and its easily wearable components such as tyres, windscreen wiper, brakes..etc, so if they aren't looked after, the chances of failure are greatly increased.
Image courtesy of stockimages / FreeDigitalPhotos.net