W Motors Launches Lykan Hypersport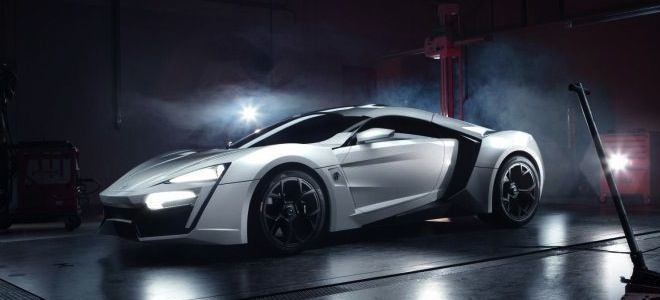 Chances are that you haven't heard of W Motors. Being a small Beirut-based company, few have until early last week when the debuted its Lykan supercar at the 2013 Qatar Motor show. But now it seems that people can't get enough of this company or this amazing car, so we've decided to dig deep to make sure that all your needs are satisfied.
Dubbed the Middle East's first 'hypercar', the Lykan is truly in a league of its own. It is powered by a 6-clyinder twin-turbo engine producing a whopping 750bhp which the company says will be capable of racing from 0 to 62 mph in 2.8 seconds and reaching a top speed of 245mph. This will make it one of the closet competitors of the Bugatti Veyron, the fastest road car in the world.
This state-of-the-art touch is also seen in the vehicles overall design. Insider reports indicate that W Motors worked closely with Magna Steyr Torino and Porsche specialists RUF to produce the smooth carbon fiber body. Writers at MotorAuthority have compared its long lines to those found in the Lamborghini Aventador and the Audi R8. But while it may have borrowed certain shapes, the Lykan comes with diamond-encrusted LED's and a gold-plated hood, making it a truly unique piece of engineering.
The inside design is still a mystery. The model at the Qatar Motor Show was incomplete, displaying a 'holographic' windshield of a potential design. Reports at the event indicate that the features appear similar to the BMW i8 found in Mission Impossible: Ghost Protocol, but this may change as the car comes closer to production.
According to the company, only two separate versions of the car will be built, totalling just seven models at the end of its production. Each of these jewels will be priced at around $3.4 mil or £2.1 mil, making it one of the rarest and most expensive cars in the world.