Parking is a Cinch with the All New Nissan Qashqai

THE WORLD'S MOST PARKABLE CAR?
Parking is not only high up on a list of important things to think about when getting a car (Where can we park it?) but is also right up there when it comes to the most stressful things you can do in a car. So when Nissan say that their new Qashqai is the world's most parkable car, you are going to sit up and listen.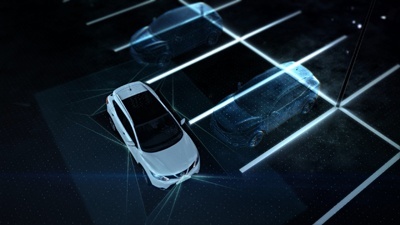 We've already told you that the new Qashqai is the latest proud addition to the Nissan family and already well at home in its urban environment (as it was in its previous incarnation) but it's the combination of a couple of its technological features that has made it park-friendly if you like.
You see; the new Qashqai is available with Park Assist, which if you use it in partnership with Nissan's Around View Monitor, makes parking a doddle. For a start, Park Assist automatically measures the size of an available parallel parking space, makes sure that there is at least 80cm space longer than the Qashqai length available to manoeuvre in, and then actively takes control of the steering while the driver just controls the forward and reverse motion into the space. And it will avoid those bumps up the kerb, scrapes of paint and tyres, and annoying little 'bumps' that can happen whilst parking too!
The Around View Monitor (AVM), using cameras mounted on the tailgate, front grille and beneath each door mirror offer a helicopter 360-degree picture on the new, larger seven-inch NissanConnect screen as you park into spaces too – especially useful in bays where the system can detect the bay white lines and automatically park inside them.
And what about those times when something (or someone) outside of the car moves into range as you park – sadly a regular occurrence especially in supermarket car parks where trolley users leave their brains and common sense in their own cars when they shop? Thanks to Nissan, the cameras on the Qashqai can detect them and give out an audible warning and highlights the area in question on screen. (Still doesn't forgive the numpties even though it may save them a trip to the hospital!)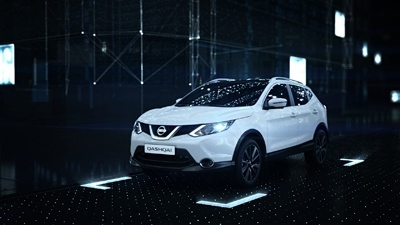 All this Nissan technology is kept clean itself by using a small integrated high pressure water jet and compressed air nozzle to keep the lens nice and clean when it feels that it needs it. You don't even have to think about it – it does it itself.
You'll be pleased to hear that it's not just with parking that the Qashqai is making giant strides in the technological arena; we are talking safety and driver convenience too, thanks Nissan Safety Shield. This is "a collection of features designed to enhance the safety of occupants in line with Nissan's ongoing vision towards zero accidents, a sentiment underlined by the company's commitment to produce commercially viable autonomous vehicles by 2020."
Words may be easy, but the list of the technology that the new Nissan Qashqai includes in the Safety Shield package is pretty damn impressive: Forward Emergency Braking; Driver Attention Alert; Traffic Sign Recognition; Lane Departure Warning; Blind Spot Warning; Moving Object Detection and High Beam Assist.
How does that sound?
Sounds good to me, and looks like all you have to do is concentrate on turning the wheel as you move along the road.