Porsche Revels In Record Year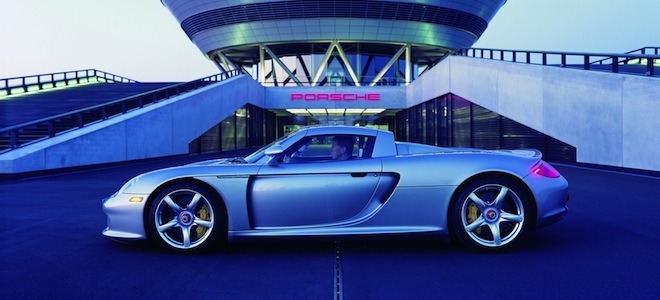 The last year has not been kind to many car companies. Some have experimented with their formulas while others have dug in, hoping to weather the economic climate. But while many have clamoured to stay afloat, Porsche has reported record annual sales, making this their most exciting yet. Proving that things are improving, could this mean clear sailing ahead?
According to the Germany manufacturer, the company has sold 128,978 cars in the first 11 months of the year, surpassing the previous record of 118,868. Bernhard Maiser, the chief of sale and marketing, said that last month alone was up 39% compared to the same time last year. He said that "the fact that we have already surpassed the previous year's result in November is no reason for us to rest on our laurels. On the contrary, it is an incentive to deliver maximum performance in the next year – in spite of continued uncertainty in the marketplace."
The BBC reported that premium carmakers, such as Porsche and BMW, as well as budget manufactures, like Hyudundai, have been doing well this year. However mid-market players have had it much harder. They explained that part of the reason for this push has come form the Chinese and US market which has seen as surge in vehicle sales. Analysts at the Independent have suggested that Porsche managed to grow 63.4 per cent and 71.4 per cent in these regions.
Reporters of the Telegraph have however indicated that the success was rooted in a combination of the Porsche's selection as well as quality. Expanding on this, they explained that the manufacture has a range of sports cars, SUV's, as well as a four-door executive that are offered in petrol, diesel and hybrid drivetrains. Furthermore, each line his produced to maximize the potential of each model. They have suggested that the upcoming 911 models are the purest example of this, altering it ever so slightly to produce the ultimate vehicle.
With such promising news, the company hopes to push strong ahead in the 2013 year. Already beating Ferrari, which started out 20% below even Maserati, could this be beginning of a Porsche dominated decade?