Qoros Announce 2nd Model Production
2014 GENEVA MOTOR SHOW LAUNCH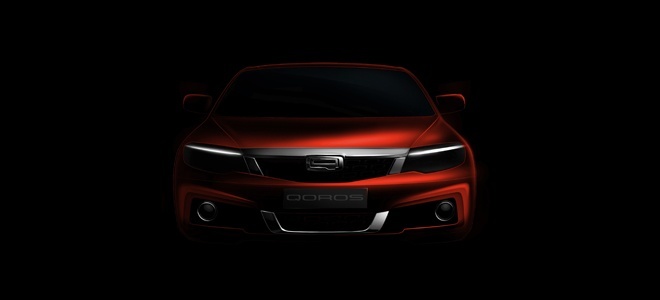 Back in February this year, we gave you news from the Geneva Motor Show about the first ever car from a new car manufacturing name: Qoros. And now the new international car brand has announced that it will be revealing its 2nd production car in the same place at the 84th Geneva Motor Show in March 2014.
It was only last month that the first ever Qoros car, the Qoros 3 Sedan, was launched officially to the market in China, but the company's commitment to introduce a new model every six-to-twelve months sees its second model going on sale in China in 2014.
The Qoros 3 Sedan was praised for its elegant design, refined driving experience, and European standards of quality, and in September, it became the first car developed in China to be awarded five stars in Euro NCAP crash tests, earning the highest score so far in Euro NCAP's 2013 assessment program.
AND THEN THERE WERE TWO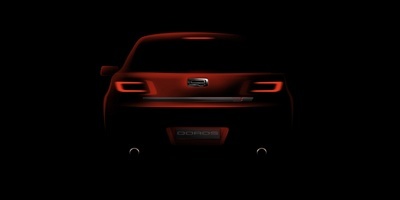 First sight of the new model in the Qoros line-up sees it keeping hold tight to the elegant design that the 3 Sedan introduced on the brand's debut model, but it also introduces its own distinctive features such as a subtly evolved treatment of the front grille and unique rear LED lamp clusters.
Qoros's international team of experienced automotive experts working out of its factory based in the automotive-based area of China called Changshu have tried to make sure that all Qoros cars echo the high specification and quality standards demanded by European standards and have also tried to get the new car to appeal to the what Qoros are calling the "young, modern, 'always connected' metropolitan customer" by including – as standard - state-of-the-art features such as their very own innovative QorosQloud infotainment system accessed via an eight-inch touchscreen.
It will be interesting to see how the new car goes down in China, and whether or not the Qoros cars will be rolled out into the European and North American markets.
The company are certainly doing their best to get product out there with an almost conveyor-belt attitude to production thanks to an innovative modular platform and flexible product development processes, led by the aforementioned experienced European senior engineers and supported by globally renowned engineering and systems partners. As a company, Qoros plans to expand its line-up steadily over the next few years with the ultimate aim of offering a comprehensive range across of models in all major vehicle segments.
Whether they will achieve this or not is certainly something that we will be keeping an eye out for, especially if they start to make their way into the European car market.