Renault Formula E Car Makes Public Debut in Las Vegas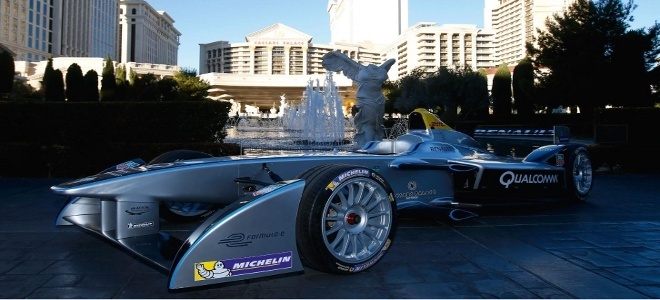 Are Trends Electric?
Formula E! It's the future! I've seen it!
Basically, take the considerable thrills of Formula 1 motor racing and add the wonder of electric motoring. The result is Formula E, and the first ever FIA Formula E Championship is due to kick off later this year.
Car manufacturers and forward-thinkers the world over are queuing up to present their plans for the inaugural Formula E Championship. Virgin Racing have already revealed their intention to put a team together. Now Renault have given the world a hint of what to expect from this unprecedented event.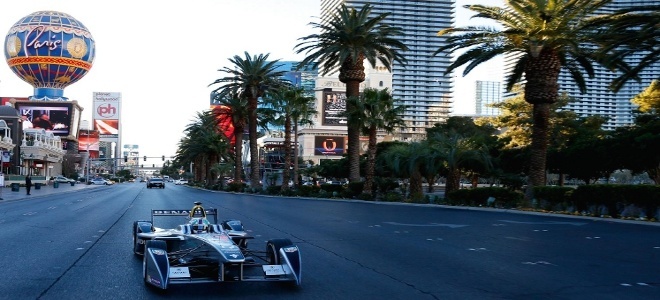 The Spark-Renault SRT-01E Formula E Car
Attendees of the Consumer Electronics Show (CES) in Las Vegas, Nevada, USA, was treated to the first ever public appearance of Renault's exciting new fully-electric Formula E vehicle.
It's called the Spark-Renault SRT-01E, and it's a 100% electric single-seater race car. On Monday January 6, it was driven by Brazilian racing driver Lucas di Grassi. He drove along the world famous Las Vegas Strip before making his way to Mandalay Bay in the city centre.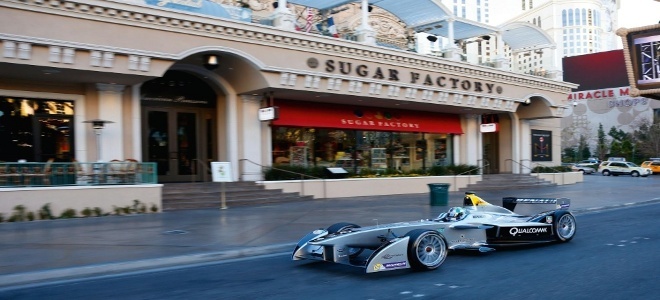 The Spark-Renault STR-01E was initially presented at the Frankfurt Motor Show in September 2013 and made its debut track run La Ferté Gaucher, near Paris, France. Crucially, this is the first time the public was allowed a glimpse of this revolutionary racer.
One of the most important aspects of the FIA Formula E Championship is that people are made to understand that electric cars can be every bit as thrilling and dynamic as more traditional cars, and that in an electric future, we need not give up our motorsport passions.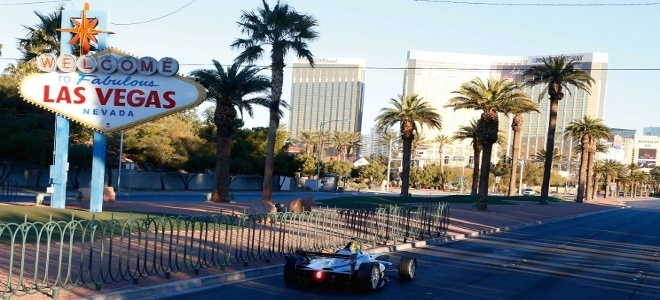 Renault & Formula E
When it comes to marrying the seemingly disparate worlds of electric motoring and motorsport, Renault were always going to succeed, as they've expert and influential fingers in both delicious pies.
Says Renault Sport Technologies CEO Patrice Ratti: "Everybody at Renault is very proud that we were able to show the 100% electric Spark-Renault race car in driving conditions for a very tech-savvy crowd in Las Vegas.
"The work that has been done by all technical partners over the last few months has been fantastic and the car lives up to Renault's high competition standards.
"We are very happy about the result so far and our engineers will keep working with Spark, Dallara, McLaren, Williams and Michelin to further improve the Spark-Renault SRT_01E so that all teams can compete with an amazing 100% electric race car when the championship begins."