RETRO 'ROYALTY' FOR SALE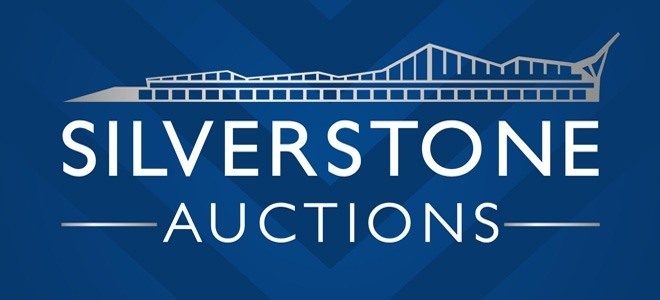 BEST OF BRITISH ON POLE AT RACE RETRO SALE AS WORLD CUP RALLY CAR TAKES THE STAGE
It is always interesting to look at what cars will be up for auction at some of the many Classic Car sales around the country. From famous cars and famous owners to simply iconic beauties that have seen better days, you can't beat a bit of nostalgia now and then as you look back to 'the good old days.'
And there are a couple of such auctions coming up that caught my eye with their wares. Sadly I can't afford anything from them myself, but you may have the odd grand or two (or thirty) burning a hole in your pocket, and I would hate you to miss out.
First up is
the Silverstone Auctions hosted Race Retro and Classic Car Sale on 23rd February at Stoneleigh Park
which will be 'waving the flag for Britain' on the day with some iconic classics up for sale. It's almost as if you Googled "British automotive manufacturing" and put them out here as cars from Austin Healey, Bentley, Jaguar, Lotus, MG and Triumph rub tyres with more illustrious and exotic offerings from Connaught and Cooper Bristol.Nick Whale, managing director, Silverstone Auctions, said: "British car making craftsmanship is celebrated around the world and the models we've secured for our latest auction represent some of the finest examples available. Ranging from prestigious historic racing cars to more affordable classics, the auction is the perfect opportunity to secure a British motoring icon."
You may well need a bit more than that £30k I mentioned if you want some of these, but who knows? You may have saved up since your 5th birthday!
Up front on the grid are two stunning single-seat race cars, both from 1953. Firstly, the car considered by many to be the most beautiful British Grand Prix car of all time - a Connaught AL10 that was driven by racing legend Roy Salvadori (among others) at some time – is expected to fetch around £200,000 to £250,000. And then close on its' tail, estimated to fetch £140,000 to £160,000, is an 'on the button' Cooper Bristol.
If it is a Jaguar you are after the you can splash out an estimated £50,000 for a 1950 XK120 Roadster, £70,000 for an exceptional 1960 Mk II 3.8 Auto, or you can pick up an extremely rare 1974 XJ12L Series II for a bargain £18,000 to £22,000.
And these are just at the tip of the iceberg with 5 MGs on sale and 4 Triumphs, a 1961 Austin Healey 3000 Mk II Works Rally Replica, a 1964 FIA Lotus Elan 26 R, and a 1991 Bentley Continental Convertible amongst others – with many more being added all the time..
"This fine collection of cars represents the very best of British and we look forward to some enthusiastic bidding," added Nick Whale.
And then, with February out of the way, you could make your way to
Historics at Brooklands in Surrey, on Saturday, March 9
where a real piece of history is for sale amongst other classics.
Back in 1970, the England Football team were actually quite good, and went to the Mexico World Cup as Cup Holders and one of the favourites; and to mark the occasion the Daily Mirror (then a good newspaper before Piers Morgan got hold of it) decided to run a London to Mexico World Cup Rally, with the cars flagged away at the start from Wembley Stadium on 19th April by laugh-a-minute England manager Sir Alf Ramsey on theor 16,000 mile trip to Mexico.
Amongst the entrants was a 1970 Austin Maxi driven by the British trio of Tish Ozanne, Bronwyn Burrell and Tina Kerridge. Admittedly the car had been professionally-prepared for the event and off they went.
Of 106 starters, just 26 finished and you expect me to tell you that this car was one of those 26.
It wasn't, sadly ending up in glutinous mud in Argentina and making them run out of control point time, but it's now back. One of the drivers, Tina Kerridge is quoted as recently saying: "It all comes flooding back to me - 'flooding' being the operative word.  Something like 4" of rain fell in one hour and we simply got bogged down in the most desolate area, in the middle of the night, surrounded by pampas grass, and nothing else.  It was so disappointing as we had been going so well. We just sat there and cried."
None of that mud is on it now as it has been meticulously-restored by the present owner to its original 1970 pre-adventure state (although with better tyres and an uprated engine.)
According to the catalogue blurb: "Presented in its original 1970 Daily Mirror London-Mexico World Cup Rally livery, the car is in excellent condition throughout, fully road legal and drives well on the road - and ready for the historic rally stage - with 38,000 recorded miles on the odometer. Adding to the atmosphere, it comes to sale at Historics with a large historical file of documents, photographs and press cuttings from the period."
History-wise, there is only one other car left from that rally, and it is in a museum, so buying 'MCE 7G' would give its new owner an unusual talkabout in the local pub or Classic Car meeting – especially as the estimated selling price is between £19,000 and £24,000.