Rolls-Royce Centenary Alpine Trail - Follow The Action Online!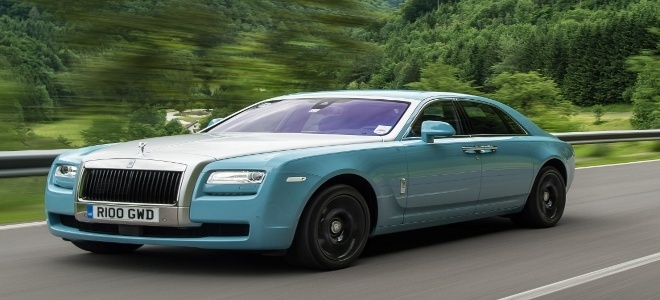 Being The Adventures of 48 Rolls-Royce Silver Ghosts As They Glide Through The Alps
How would you describe the motion of 48 Rolls-Royce Silver Ghosts as they make a historic procession through the Alps? You'll see above I chose "glide". In their press release, Rolls-Royce regrettably opted for "waft", which sort of makes the whole thing sound like an unpleasant smell.
Never mind. The Rolls-Royce Centenary Alpine Trail has been a long-time going, so don't lets allow an unfortunate choice of words to put a dampener on proceedings.
The Rolls-Royce Centenary Alpine Trail
For those who don't know, the Rolls-Royce Centenary Alpine Trail celebrates the 100 year anniversary of the 1913 Alpine Rally, in which the Rolls-Royce Silver Ghost performed so well that it was later dubbed "The Best Car In The World".
The 2013 event will see Over 150 participants will take part from such countries as Australia, America, Hong Kong and the UK. They'll be driving a selection of 48 Rolls-Royce Silver Ghosts dating from 1909 to 1926 across a 1,850 mile course that will take in Austria, Italy, Croatia, Slovenia and Switzerland.
Rolls-Royce Motor Cars Limited will themselves be entering in the original Radley car that won them the 1913 Rally, alongside a new limited edition bespoke Centenary Collection Ghost (pictured).
Follow The Action Online
And the best part is, Rolls-Royce are making it possible for you to follow all the action online!
The glitz, the glamour and all manner of tales from the treacherous trails will be posted on such platforms as the Rolls-Royce official website, History Pin, Facebook, two Twitter feeds and on an official blog.
The trail kicked off in earnest on June 14, and the first three days have already been blogged in a suitably breathless and romantic manner.
An extract from day two (15 June 2013):
The Silver Ghost's near-silent operation seemed apt as they headed off from their night stop – a beautifully restored 13th century Carthusian monastery. Even the local monks took a break from their duties to stand by and watch in awe.

A relatively un-arduous route was punctuated with the ascent of the Niederalp pass followed by a mesmerising meander along the banks of the River Danube. As if Sir Henry Royce himself had arranged it, the Rally has been bathed in glorious sunshine from the off – the perfect conditions for effortless, open-top touring.
If a glamorous yet death-defying procession of some of the most beautiful cars ever built as written in a sepia-tinged style that begs to be read in the style of a nasal 1930s newsreader tickles your fancy, then tune in daily for additional reports!