How Safe Is Your Van?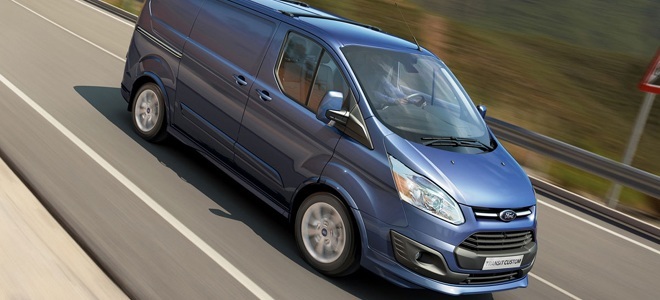 EURO NCAP TELLS YOU
We all know how important safety is in cars, but far too often van safety is forgotten- sometimes even by their manufacturers – especially when they have more seats than just front. We're not just talking seat belts here, but what happens in crashes, skidding and rolling too.
And, as with cars, there is Euro NCAP to crash-test them for you to let you know just how safe the van you are buying, or thinking of buying, really is. And recently, Euro NCAP crash tested some of Europe's best-selling business and family vans using limits that are more true-to-life than the current legal tests for these van-based vehicles – and the results were not exactly good for some of the manufacturers.
It was good news for Ford, whose Transit Custom got the whole 5 stars available, but for the 3-starred Hyundai H1 and Fiat Scudo (also sold as the Peugeot Expert and Citroën Jumpy) and two-starred Renault Trafic (also sold as the Vauxhall/Opel Vivaro and Nissan Primastar) the future involves changes as the safety conscious organisation called on their manufacturers to find higher levels of safety equipment and legislators to look at and review their lenient legal safety requirements.
Dr Michiel van Ratingen, Secretary General of Euro NCAP, said: "This time around Euro NCAP has focused on van variants that offer 8 to 9 seats. These vehicles are often used for business or considered by families as alternatives to large MPVs. Being derived from commercial van platforms, these people-carriers are updated less regularly and are generally less equipped for safety than normal passenger cars. If you have a family with a lot of kids and are tempted to buy such a vehicle, please be aware that they often do not offer the latest state of the art in vehicle safety."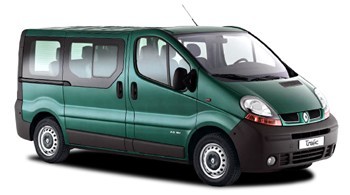 Fiat has already responded to Euro NCAP's assessment by making safety features such as the front passenger airbag and a Speed Limitation Device standard in more of the European markets that the Scudo is sold in – and the same changes are being made to its' Peugeot and Citroën sister models.
But it was certainly a red letter day for the Ford Van Division, especially as they had designed the Ford Transit Custom with Euro NCAP's protocol in mind, which is why it features amongst other items curtain airbags that improve protection in the severe pole side impact test. Needless to say, the Transit Custom also got a recognition notice in Euro NCAP's Advanced rewards scheme for offering Lane Keep Assist, an important accident prevention technology, as an option to customers.
"We are optimistic that the safety of these vehicles will advance significantly in the next few years," said van Ratingen. "By and large this is a neglected vehicle category that from a safety perspective is still immature. Per legislation, these vehicles have never had to be well-equipped with safety technologies. Not all offer electronic stability control as standard and most provide poor protection for vulnerable road users such as pedestrians in the event of a collision."
It should be noted that Euro NCAP's protocols used test family and business vans have been slightly adapted from those used for passenger cars to encourage greater and better fitting of safety equipment and to promote all-round protection to car occupants and other road users.