Silverstone Classic Bows Down To Porsche

SPECTACULAR PARADE FOR 50 YEARS OF PORSCHE 911
On Sunday 28 July a magnificent parade of 911 Porsche 911s will take to the full Silverstone Grand Prix circuit to mark the fact that it is 50 years since the iconic car made its world public premiere at the 1963 Frankfurt Motor Show and this year's Silverstone Classic will be celebrating the life of the sports car to beat all sports cars with a very fitting on-track tribute.
This historic golden anniversary milestone is an occasion that SHOULD be celebrated, and Silverstone are not holding back in commemorating the life of one of the world's most revered and distinguished car creations of all times. In fact, even that statement isn't really enough as the 911 is officially the world's most successful sports car with over 820,000 having been built since initial production.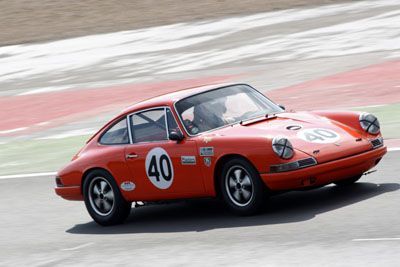 The organisers of the Silverstone Classic have teamed up with the much vaunted Porsche Club GB to make sure that the special parade (911 cars don't forget!) is just that: special. It will highlight some of the most famous models that have been produced over the 5 decades of heritage and evolution, including many legendary Carrera, RS, RSR, GT, Speedster, Targa and Turbo variants that have graced a generations of dreams and schoolboy bedroom walls. Even today, besides being a major road daydream, the Porsche 911 is also one of the most popular and victorious competition cars ever created and no tribute would be complete without a plethora of winners from both racing and rallying – so that's what it has got.
Peter Bull, Vice Chairman of Porsche Club GB said: "Every member of the Club is so proud of the Porsche marque and the 911 is something that we all revere in all its forms and age. We are delighted to be able to showcase the 911 in this way and are especially grateful for the Silverstone Classic to allow this parade to go ahead. It's a very special year indeed!"
Nick Hine, Chairman of Porsche Club GB added: "Achieving 911, Porsche 911s on track at Silverstone all at the same time, initially seemed an ambitious target. However, there has been strong interest from 911 owners from all over the world and we already have nearly 400 confirmed participants. Fifty years of 911evolution, combined with famous drivers from Porsche's illustrious racing history taking part, means that the fight for pole position at Silverstone, has never been quite so strong!"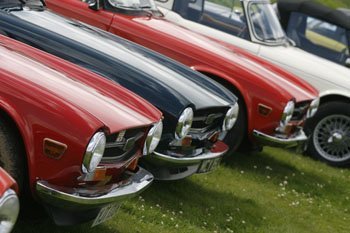 The title of this summer's spectacular parade is 911 x 911 and not only will it be celebrating 50 years of 911 but it will also be raising funds for the cancer charity Hope for Tomorrow.
This particular parade is the third in four years to feature some of the most iconic cars in the world. Last year saw Ferrari take to the track in a glittering circuit procession of 60 scarlet F40s in a tribute to 25 years of the world's first 200mph supercar, and 2010 featured a similar 50th anniversary parade of 767 E-Type Jaguars – which actually established a new Guinness World Record.
"Jaguar, Ferrari and now Porsche… it's hard to think of three more illustrious or historic motoring marques all celebrating key milestones at the Silverstone Classic," enthused Nick Wigley, Event Director. "Importantly these amazing parades allow owners and enthusiasts to join the party and play their very own part in such special festivities. It's a fantastic opportunity that I'm sure no one lucky enough to have a 911 will want to miss."
Amazingly there are still a few spaces left for Porsche 911 drivers to participate, and anyone interested should contact the Porsche Club GB office either on 01608 652911 or via email: silverstone911@porscheclubgb.com.
As many of you know, it won't just be a Porsche love-in at Silverstone over the three days of the Silverstone Classic. Taking place between 26-28 July 2013, the world's biggest classic motor racing festival also features "the very best of historic racing covering more than eight decades of motor sport as well as live music from classic rock bands and a wealth of family entertainment including free fun fair, retail outlets, a host of interactive activities and air displays, plus huge showcases of classic cars."
Tickets are still available, so get yourself over to the official event website www.SilverstoneClassic.com