Silverstone Classic Name Eric Clapton "The Best Guitarist Ever"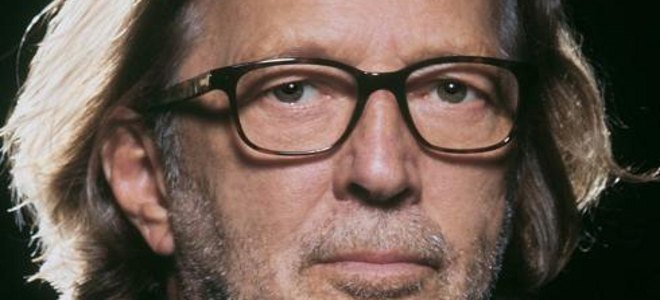 Well, I couldn't disagree more.

Silverstone Classic is the world's most popular classic motoring festival. In recent years they've started to complement the nostalgic atmosphere through hosting live music concerts alongside the racing action.

To promote the musical side of the proceedings, a special online poll requested that Silverstone Classic fans name "the greatest guitarist in the history of rock music". And the result is...surprisingly mind-numbing.

Never mind Prince, Jimmy Page, Slash, Angus Young, Pete Townshend, David Gilmour and Keith Richards – and forget about such incendiary modern luminaries as Jack White, Jonny Greenwood and Matt Bellamy – according to the punters of Silverstone Classic, the "greatest guitarist in the history of rock music" is the staid white blues half-alive Enoch Powell-supporting Eric Clapton.

It would be fine had those who'd go to Silverstone Classic simply named Clapton as their favourite guitarist. But no – the slightly disturbing, overwhelmingly boring stalwart of static blues has been dubbed "the greatest guitarist in the history of rock music". As in, he who took one of the most exciting and beautiful things ever to have been invented by mankind and bathed it in stifling beige is apparently the best there has ever been.

Well, I couldn't disagree more.

Slowhand

Clapton, of course, has loose ties with Silverstone Classic. Though I doubt he'd ever play there himself, a few years ago his original band – The Yardbirds – made an appearance at this nostalgic motoring festival.

Says Silverstone Classic Event Director Nick Wigley: "In total, nearly two thousand votes were cast and it's clear from the results that Silverstone Classic fans are just as knowledgeable about classic rock guitarists as they are about classic racing cars."

Well, "knowledgeable" is one way of putting it.

He adds: "I'm sure they will enjoy this year's amazing line up of rocking and racing which includes The Hollies plus some of Europe's top tribute bands playing the music of Pink Floyd, The Eagles and Guns N Roses as well as 24 fabulous races for the world's finest racing cars from past generations.

"I'm not sure what sounds best: the roar of a Ferrari V12 or a well-known Gibson guitar riff."

Gibson Guitars

Gibson Guitars are acting as an official partner to the 2013 Silverstone Classic event, and they offered three festival goers the chance to win a beautiful Gibson SGJ.

The first lucky, lucky winner was one Hari Denton of London, chosen at random from amongst the voters in the online poll. On Saturday 27 July, he will be presented with his brand new Gibson SGJ guitar on the Silverstone Classic mainstage.

He says: "To own a real Gibson Guitar is a dream come true for me – they are legendary and I love them.

"Watching Angus Young rocking the hell out of his got me hooked; in my book Angus and his SG are unbeatable.

"Clapton was my other choice as I knew he would be popular. Now I cannot wait to get my hands on my prize, and at the Silverstone Classic no less!"

Hari! Why vote for someone on the grounds that you knew they'd be popular? It's such lax attitudes that result in boring no-hopers like Clapton topping such polls as this one.

Get Yer Own Gibson SGJ

If you fancy your chances at winning a Gibson SGJ of your own, the first requirement you must fulfil is to be a Silverstone Classic ticket holder.

That done, it's then a case of entering a special draw taking place at the Gibson Brands Experience at the Silverstone Classic Shopping Village. Good luck!

The 2013 Silverstone Classic festival takes place 26-28 July 2013. Tickets cost from £35 and grant you access to the classic racing, classic car displays and classic concerts – this year courtesy of The Hollies and an exciting selection of tribute bands.

Full details are available on the Silverstone Classic website.