Tired Tyres Could Mean You Are Tired Of Life
CHECK YOUR TYRES THIS CHRISTMAS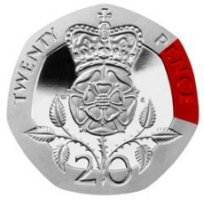 With the weather closing in, wet, windy and cold, it's an important time for you to make sure that road safety is a high priority during your driving day, evening and night, especially as it is one of the busiest times of year on the roads around the UK.
And one of the most neglected areas of road safety are a car's tyres, which is why TyreSafe is reminding drivers about the importance of checking them.
The kids want a white Christmas (and quite a few adults I should imagine) but your cars tyres will not be too impressed with the extreme driving conditions that arrive, especially as damp roads turn to frozen roads far too easily, and worn tyres will simply not grip.
Stuart Jackson, chairman of TyreSafe, said: "Attention is turning towards Christmas and all the excitement that brings but it doesn't mean we should forget what is really important in life – protecting the ones we love. Just a few simple tyre checks can make all the difference to staying safe on our roads. This is especially critical when driving in winter, including cold and damp conditions which often seem innocuous yet can be particularly perilous."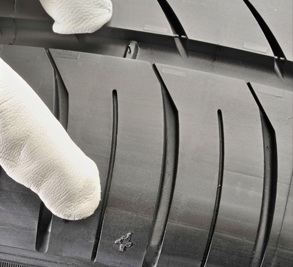 And it is not just checking wear and tear and the overall state and condition of the tyres that he is talking about, but the tread depth and the oft-neglected correct tyre pressure too. The latter is particularly crucial for safe driving as underinflated tyres can affect handling and grip, which will in all likelihood affect the way that the car behaves on the road.
Think about what you are carrying because there is a very good chance that you will be transporting extra weight in the shape of presents or passengers, and fully laden cars need to have the right tyre pressure which is found in the vehicle manufacturer's handbook, inside the fuel filler cap or on the driver's door sill.
And don't forget the tyre tread which can be checked with a 20p coin. A lack of tread leads to danger in wet conditions especially, affecting grip and the ability to stop in time as stopping distances increase; so insert a 20p coin into the main grooves of the tyre and look carefully. If the outer band of the 20p is visible when inserted, then the tyre may not have sufficient depth and should be checked by a qualified specialist.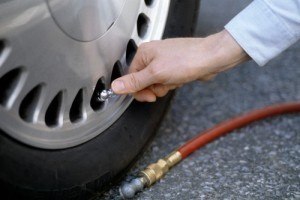 Stuart Jackson added: "If you're driving home for Christmas, then check your tyres beforehand to reduce the risk of being in a tyre related accident."
And,speaking of Christmas, if you do have a choice of summer and winter tyres – and if you live in 'the sticks', then that is very likely – then get those winter tyres on NOW!
That's the advice of Cooper Tires after Met Office statistics showed that the UK's average temperature fell from 8.7°C to 4.8°C in November and December, with Department for Transport figures showing a significant rise in accidents involving slippery roads in last year's winter months. And those accident figures are likely to be consistent after similar figures in 2010.
Around just under 5% of motorists fit winter tyres in the UK as when temperatures drop below 7°C, specialist winter rubber performs better than regular summer tyres; but this means that there could be around 27 million cars on UK roads using unsuitable tyres for prevailing conditions.
Pete McNally, General Manager of Cooper Tires' European Technical Centre, said: "Many of us have seen the performance of winter tyres in action on the continent. Anyone who's been on a ski holiday will have seen Europeans driving around on snow with levels of grip that most UK motorists only dream of in the winter.
"British drivers need to realise that winter tyres not only offer a safer option when it snows, they are also  specifically designed to operate at temperatures below 7oC, making them ideal from December right through to April when the temperatures usually rise again."
In the words of Secret Affair, it could be "Time For Action."