Top 5 Super Bowl Car Commercials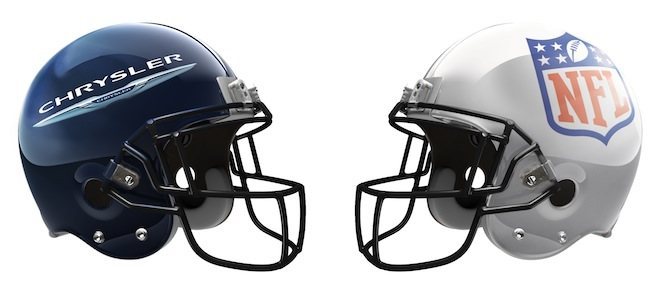 Gathering in front of the TV to watch the most anticipated game of the season is an event in itself. Between the great hits and fantastic food, there is a science to enjoying the game, requiring the viewer to embrace all the entertainment that comes with it. Among all these various trappings, perhaps the most well known feature apart from the game itself is the commercials. Each of these 30-second spots costs $4 million and features the newest products on the market, including the latest car models. In order to bring you the best of the big night, we at Nationwide Vehicle Contracts have decided to count down the top 5 car commercials featured during the game. So just sit back, relax, and get ready for one heck of a ride, because we've found some great ones that we're sure you'll enjoy!
#5- VW Bug
Volkswagen took some risky decisions by featuring a white American talking with a Jamaican accent. While it initially makes us feel that the marketing team has gone bonkers, on a second look the commercial seems absolutely brilliant. It speaking directly to the mainstream psyche that drives buying trends, redefining how office workers see themselves as well as their bosses. While it may only be a car commercial, it actually says so much more about the culture itself.
Volkswagen Game Day 2013 Commercial - Get In. Get Happy
#4- Mercedes CLA
The reason why Mercedes has taken the #4 spot is due to two magical words: Kate Upton. The whole video features the American model standing near a upcoming CLA model which is being washed by a few distracted football fans. Showing prospective buyers the marvellous car from several wonderful angles, it's a simple commercial that truly captures the cars spirit.
Kate Upton Washes the All-New Mercedes-Benz CLA in Slow Motion
#3- Toyota RAV4
Toyota decides to try something unique by featuring the Big Bang Theory's Kaley Cuoco as a genie. Granting a family several magical wishes, the story jumps between the front lawn, a doctors office, a field of battle, as well as space, granting each member whatever they desire. Humorous and altogether delightful, it's only a shame that the Dad didn't get anything he wanted.
Toyota RAV4 2013 Big Game Commercial "Wish Granted"
#2- Hyundai Santa Fe
After a kid is told he can't play football until he gathers his own team, he goes on a quest to assemble the toughest boys around. Selecting a bodybuilder, welder, bear wrestler, and fireman, he gets a little help of a Hyundai to take on his enemies. Presenting a fun way of tackling bullies, Hyundai really hit this one out of the park, giving the underdogs some time in the sun.
2013 Hyundai Santa Fe | Big Game Ad | "Team" (Extended)
#1- Audi S6
When a young boy is faced with having to go to his senior prom alone, his night is transformed when his dad gives him the keys to his Audi S6. Driving down to his school, he is emboldened, eventually leading him to kiss the prom queen. Returning home with a black eye from the prom king, the commercial is a heartfelt story that only Audi can provide, ultimately earning them the top spot on our list.
Audi 2013 Super Bowl Big Game Commercials Prom - (Worth It)