Virgin Announces FIA Formula E Championship Team Entry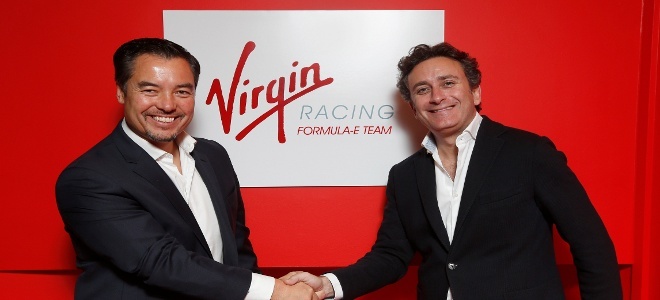 Race For The Prize
The FIA Formula E Championship is a new global electric motor racing series, due to kick off in 2014. Taking place on purpose-built street circuits in ten city centres around the world, the all-new championship is designed to showcase the very best in electric car technology.
By demonstrating the capabilities of 100% electric vehicles, it's hoped that the public and manufacturers alike will be inspired by the potential of green motoring.
Virgin recently announced their intention to enter a team in the FIA Formula E Championship. Headed by Team Principal Alex Tai and backed by Sir Richard Branson himself, the Virgin Racing Formula E Team promise to bring fun, energy and excitement to the proceedings.
The Virgin Racing Formula E Team
Both Sir Richard Branson and Alex Tai have been involved in a number of pioneering technology projects. Having conquered the skies, they've set their eyes on the stars. It's to be expected that they'd jump at a chance to shine in the world's first big-scale fully electric world championship racing event.
Says Sir Richard Branson: "The launch of the Formula E Championship is exciting news for racing fans but also for those that believe in developing the great electric cars of the future.
"The need to create fast, dependable and durable race cars will help to accelerate the sector and showcase electric cars to a large global audience.
"With races around many famous city centres, I am expecting a lot of spectators, plenty of fun and some sparks flying as the competition hots up."
Team Principal Alex Tai adds: "I'm absolutely sold on the concept of Formula E and believe that it is a great fit for the Virgin brand.
"The accessible nature of the series with its races being right in the heart of our great cities, should create a wonderful atmosphere.
"We have hugely exciting plans and over the next nine months will be revealing new parts to our story on a regular basis, so I'd ask fans and the commercial world alike to 'watch this space'."
Be Green, Be Seen
Whilst we will, of course, be cheering Virgin every step of the way, The Formula E Championship itself is worthy of the highest praise, no matter who should emerge victorious.
If people see that electric vehicles can be just as fast, as furious and as thrilling as more "traditional" high-performance cars, then perhaps such models as the Nissan LEAF and the Renault ZOE won't look so niche, so risky any more.
Electric vehicles are the future, and it's a huge, huge step that they've finally made it to the world of motorsport.