Welcome to World Poetry Day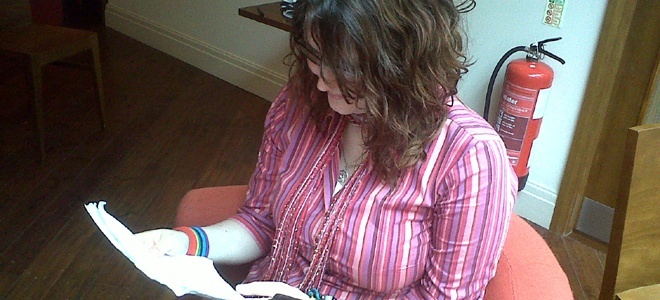 "Poetry is one of the purest expressions of linguistic freedom. It is a component of the identity of peoples and it embodies the creative energy of culture, for it can be continuously renewed".
Irina Bokova, Director-General of UNESCO, message for World Poetry Day
Here's a Blog that's here to say, today we celebrate World Poetry Day.
Yes, my friends, it's really time to speak about cars and vans in rhyme.
Alfa Romeo and Aston Martin, driving in a scene you want a part in.
BMW, Bentley, Audi; cars driven by rich men working in Saudi.
Chevrolet, Chrysler, Fiat and Ford; beautiful cars then "Oh my Gawd"
Eyes full of tears and dreams so starry as we look in wonder at a Ferrari.
Citroen, Dodge, Fiat and Honda; Jaguar cars to make you wonder
How much you'd need to be able to buy, and maybe settle for a Hyundai.
Infiniti, Isuzu, Kia and Jeep; a Lamborghini just to keep.
Land Rover, Lexus, Maserati; maybe a Lotus and time to party.
Mazda; a Mercedes if you want to be top of the shop, or an MG.
Mitsubishi, Nissan, Peugeot and Skoda; then save for a Porsche for when you're older.
No chance of that really, a Mini more like, or a Seat, or Smart car, or maybe a bike.
A bit French is the Renault; well, more than a bit, and you get a Rolls-Royce when you think that you're IT.
A Saab or a Vauxhall in red, back or blue; Toyota, a Volvo or a Subaru.
Suzuki, Volkswagen (or as we say VW), and the reliable Volvo so the service won't trouble you.
All yours to be, ready to be abused; from new off the forecourt to an auction for used.
Or maybe from worries you want some release? How about getting a car on a lease?
No more dodgy bills from your partner you hide. Give us a call here at Nationwide.
We're friendly, efficient and you'll get a good deal. Worried? Well don't be. I promise you will.
All sorts of cars to all sorts of vans; Don't think you can afford it?; we'll help so you can.
So give us a call on World Poetry Day.
And it won't be long before you're driving away.