Car Scrappage Scheme – UK Budget 2009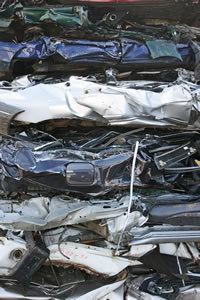 To boost the UK Car Industry during the downturn in the UK economy the Government is planning to introduce a vehicle scrappage scheme in conjunction with participating vehicle manufacturers. A discount of £2000 will be available to consumers buying a new vehicle which is replacing an existing vehicle over ten years old. The vehicle has to have been owned for more than twelve months, taxed, insured and have a current MOT test certificate.
£300 million is being set aside for the scheme until March 2010 or earlier if the funding has all been used. The scheme is expected to commence on the 18th May 2009 when full details have been finalized.
Nationwide Vehicle Contracts hope to be able to offer this support on a lease contract through a rental payment reduction. Further announcements will be posted on the Nationwide website .
Latest Car Scrappage News
23/04/2009 - The scheme is expected to commence on the 18th May 2009. More details to follow.
28/04/2009 - All car manufacturers subscribe to the UK Scrappage Scheme.
Visit any car manufacturer's website and further details are starting to emerge of what each manufacturer intends to do although many websites are just asking consumers to register their interest.
29/04/2009 - Will car leasing rates be cheaper if I have a qualifying vehicle to scrap?
Nationwide Vehicle Contracts hope to be able to offer reduced hire prices for customers scrapping a vehicle, however this will be dependent on the current car buying price of the leased vehicle. Some leased vehicles are purchased with special fleet discounts of up to 50%, so many manufacturer's would be unable to add further to this. However the Governments £1000 contribution could be additionally available which would reduce a monthly rental by approximately £30 per month on a 3 year contract and £45 per month on a 2 year contract.
07/05/2009 - BMW, Fiat and Mini Car Scrappage Discounts Confirmed.
Customers interested in leasing a new BMW will be pleased to hear that the manufacturers car scrappage discount has now been incorporated into our standard BMW car leasing prices.
We are pleased to announce that we can now incorporate the UK government's car scrappage discount of £1000 into our Mini Hatchback car range. This will reduce your overall monthly car rental by this amount. Enter the discount code: MINIGOV to see the discount incorporated into your quotation.
Customers interested in a new Fiat 500 will be pleased to hear that they can get up to £2000 off the Fiat 500 car lease price. Simply enter the discount code: FI500GOV to see the benefits of this discount in your quotation.