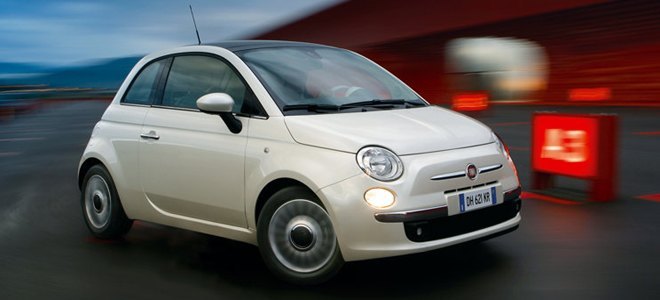 The Fiat 500 is now available to lease from as little as £109.95 + VAT!
Despite a compact appearance, the Fiat 500 is packed with bundles of innovative technology and boasts the exceptional build quality of a much larger size.
The Fiat 500 brings retro glamour into 2013, with distinctively bold headlights and sleek chrome handles. If you really want to stand out from the crowds, there are plenty of opportunities for customization including some snazzy paint finishes.
The Fiat 500 is deceptively spacious. A sophisticated climate control system keeps you cool and comfortable on the move whilst distinctive two-tone seats hold you snugly, ensuring that your drive is enjoyable every time.
Saving you up to £36 a month, one of our best deals is on the Fiat 500 0.9 TwinAir Street – now available to lease from as little as £152.95 + VAT...
This model is driven by a TwinAir 0.9 Turbo unit that delivers 85bhp.Tthanks to electronic airflow and fuel injection, this engine gives better performance than some engines twice its size.
The 0.9 TwinAir Street is generously specified, with the following features as standard:
Air conditioning;

Blue & Me with USB port;

MP3 compatible radio/single CD player;

Sports seats;

16" black alloy wheels.
To take advantage of our amazing Fiat car leasing deals, simply follow the links above or call us on: 0844 482 9595…
Prices based on a 4 year contract + exclude VAT, initial payment and processing fee. Terms and conditions apply. Limited stock available.