Aston Martin Vantage Roadster Car Leasing & Contract Hire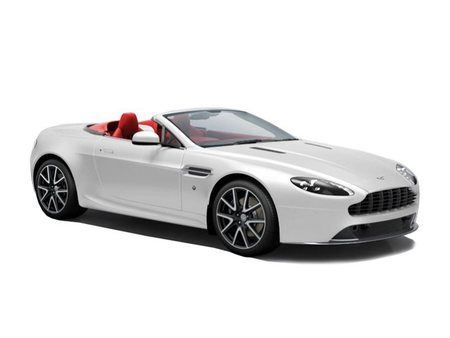 Personal price per month Incl VAT
Why Lease The Vantage Roadster?
The Aston Martin Vantage Roadster is a two-seat, two-door soft-top convertible that allows you to add the thrill of open-top motoring to the long list of features that makes the Aston Martin Vantage so irresistibly desirable.
Nationwide Vehicle Contracts have some fantastic leasing offers on the Aston Martin Vantage Roadster at competitive UK car lease prices.
Aston Martin Vantage Roadster Key Features
• Two cars in one – beautiful coupé and stunning roadster;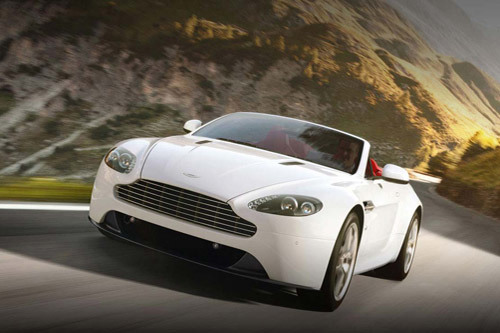 • Two electrically adjustable sports seats;
• Soft-top opens and closes in around 20 seconds;
• Automatic temperature control for comfortable open-top driving;
• Choice of V8 and V12 engines
Power & Performance
The Aston Martin Vantage Roadster is available with either a V8 and a V12 engine. Seeing as the interior features differ slightly depending on the engine chosen, The Aston Martin V8 Vantage Roadster is ostensibly a different model to the Aston Martin V12 Vantage Roadster. Both models, however, have been lovingly refined to deliver the ultimate in sporty and luxurious driving – whether you have the top up or down.
The V8 engine is capable of 426ps at 7,300rpm. It has a top speed of 180mph and can accelerate from 0-60mph in 4.7 seconds. The V12 engine, on the other hand, is capable of 517ps, has a top speed of 190mph and can achieve 0-62mph in just 4.5 seconds. With the top down and the wind in your hair, such acceleration will remind you of exactly why you learned to drive in the first place.
Transmission is six-speed manual as standard, though the V8 model can also be fitted with a Sportshift II seven-speed automated manual gearbox. Both engines are further enhanced by advanced power-assisted steering, braking and suspension technology; meaning that no matter what configuration you choose, you can depend upon agile, responsive and sporty handling at all times.
Open-Top Driving
At the touch of a button, the Aston Martin Roadster can transform from a beautiful soft-top coupé to a sublime stalwart of open-top sportiness in just 20 seconds. The roof folding mechanism works at speeds of up to 30mph, so there's no need to stop before you effect the transformation.
With the electrically adjustable sports seats, the leather sports steering wheel and the automatic temperature control, open-top driving in the Aston Martin Roadster is as comfortable as it's thrilling. But with the full-grain leather interior, the trip computer, the organic electroluminescent displays and such driver assist technology as rear parking sensors and a tyre pressure monitoring system; driving the Aston Martin Vantage Roadster is a considerable pleasure whether you drive with the top up or down.
Leasing vs Buying
When you lease an Aston Martin Vantage Roadster from Nationwide Vehicle Contracts, you can enjoy such additional benefits as fixed monthly payments, a lower initial deposit, flexible contract duration and mileage terms and inclusive road tax and breakdown recovery.