Aston Martin DB9 Conv Car Leasing & Contract Hire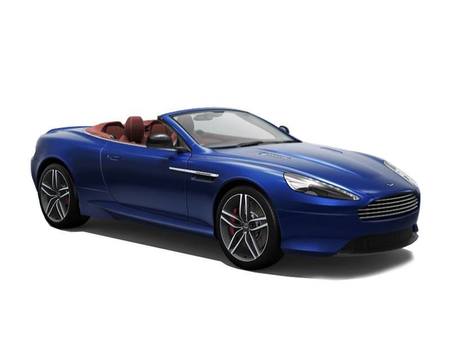 V12 GT 2 Door Volante Touchtronic Auto
Personal price per month Incl VAT
Why Lease The DB9 Conv?
The 2-door Aston Martin DB9 Volante is the convertible version of the iconic Aston Martin DB9. It's fitted with the same 6.0 litre V12 engine as its hardtop counterpart, but with its automatic folding roof you can add the thrills of open-top motoring to the luxury coupé experience.
Nationwide Vehicle Contracts have some excellent leasing offers on the Aston Martin DB9 Volante as competitive UK car lease prices.
Aston Martin DB9 Convertible Key Features
• The convertible version of the legendary Aston Martin DB9;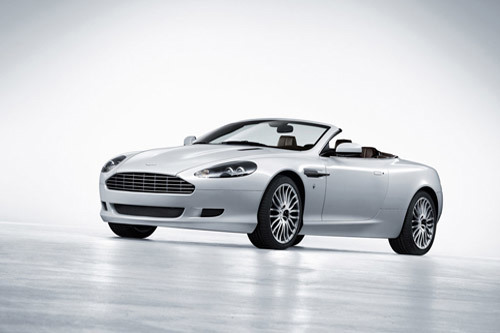 • One of the most stunningly beautiful cars ever built;
• Simple and fast roof operation;
• Unbeatably intuitive and responsive handling;
• High performance 6.0 litre V12 engine
Power & Performance
The Aston Martin DB9 Volante is a little taller than its coupé counterpart, yet being fitted with the same 6.0 litre V12 engine, it's no less powerful. With an output of 170bhp and a top speed of 186mph, it can achieve 0-60mph in 4.9 seconds. That's only three-tenths of a second slower than the standard Aston Martin DB9.
Beyond the engine, you'll find the same Adaptive Damping System and carbon ceramic brakes in the Aston Martin DB9 Volante. As a result, you can enjoy unbeatably intuitive and responsive handling at all times – no matter what the speed or road surface – with truly effortless overtaking.
Transmission is a choice between six-speed manual and the advanced six-speed Touchtronic 2 automatic.
Comfort & Practicality
The two front sports seats create a comfortable yet exhilarating driving experience for driver and passenger alike. Combined with the refined leather and wood finishes throughout, the interior of the Aston Martin DB9 Volante communicates luxury and sophistication from every angle.
Then, at the touch of a button, the Volante can transform from a soft-top coupé to a stunning open-top cabriolet in just 14 seconds. The roof opens at speeds of up to 30mph, so you don't even have to stop before you can effect the transformation.
To accommodate the folding roof, the Volante has a smaller boot than the DB9 coupé. Nonetheless, you'll still find 187 litres of luggage space, which can be further boosted if you make use of the two rear passenger seats.
Leasing vs Buying
With fixed monthly payments, a lower initial deposit, flexible contract duration, flexible mileage terms and inclusive road tax and breakdown recovery; there are many benefits to leasing the Aston Martin DB9 Volante from Nationwide Vehicle Contracts.