Audi A6 Allroad Car Leasing & Contract Hire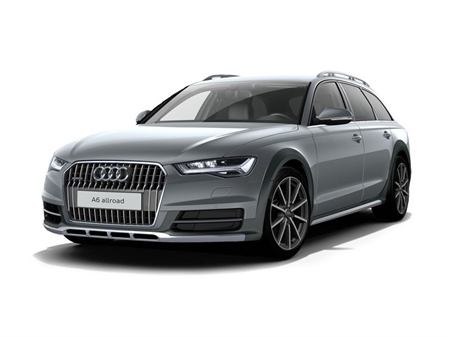 3.0 TDI (272) Quattro Sport S Tronic
Personal price per month Incl VAT
Why Lease The A6 Allroad?
The Audi A6 Allroad is a 4x4 estate that shoulders well the responsibility of being placed in the same competitive group as the Volvo V70, Skoda Octavia Scout and the Volkswagen Passat Alltrack, and ends up coming out the other side with a comfortable, practical, fast and stylish reputation - something that you would certainly expect from any car carrying the Audi badge.
Having already been updated in 2014 with some more powerful, more modern and more efficient engines, off-roading will most definitely be on the agenda for any driver of the A6 Allroad, although its primary usage is as an on-road vehicle.
Already practical, sophisticated and masculine, the Audi A6 Allroad adds in some versatility thanks to its extra grip and adjustable suspension, and some muscular radiance thanks to the design shape and extended wheel arches and sills.
Both smooth and comfortable to drive, the Allroad is a great choice for the 'cruiser' rather than the sports car fanatic - and there's nothing wrong with that at all!
Audi A6 Allroad Key Features
• Perfect for motorway cruising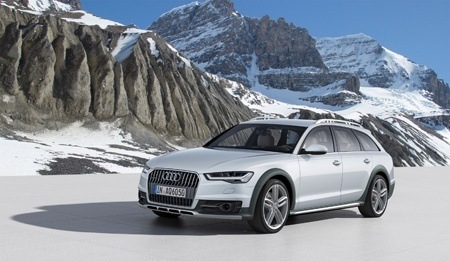 • Choice of three three-kitre diesel engines
• Standard 18-inch alloy wheels and quattro all-wheel drive
• Off-roading capability
• Standard seven-speed gearbox
Power & Performance
Available with a choice of three modern and efficient three-litre diesel engines, the economy of the car is acceptable considering the size of the A6 Allroad, with the four-wheel-drive system not too over-bearing on efficiency as it increases performance.
The entry-level 215bhp TDI allows fuel efficiency of 50.4mpg (with emissions of 149g/km), the 268bhp TDI the same but with increased acceleration power to allow a 0-62mph of 6.2 seconds to a 155mph top speed, before the top-of-the-range 316bhp with its eight-speed automatic transmission and dual turbochargers will speed you to 62mph in 5.5 seconds - although to the detriment of fuel economy and emissions.
Perfect for motorway cruising in comfort, the calmness of the smooth ride that the Audi A6 Allroad gives you will compensate for that.
Leasing vs Buying
Leasing is a great alternative to buying a brand new car – with fixed monthly instalments, a low initial rental and the ability to change your car every 2-3 years. Here at Nationwide, one of the UK's largest vehicle lease providers, we offer a huge range of vehicles at competitive lease rates – all with inclusive road tax and breakdown recovery as well as a full UK manufacturer's warranty.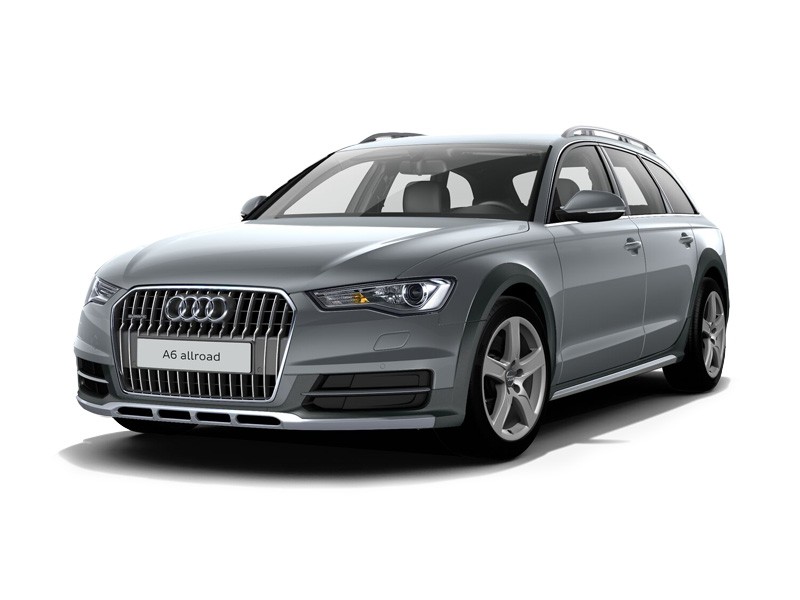 Average Rating
Based on 32 reviews
---
---